At the end of September 2022, with the support of Intry, Incomand, Smartio, HRBOX, Teamly and VK tech, we launched the third edition of the Rivelty.Conf — an annual conference for passionate experts in intranet, DEX, digital workplace and digital internal communications.
The goal was not just to organize an event, but also to create appropriate mood and space where professional people (members of the community) would focus on their favorite business, feel confident and at home.
As a result, 85 participants took part in the conference this time. Traditionally, we started the event with an ice-breaker dinner, followed by two intensive days: 11 keynotes, 10 Russian Intranet Awards 2022 winner cases, 4 workshops, a panel discussion.
It turned out to be our island of warmth, adequacy, tranquility, professionalism, intelligence, beauty, and soul. Where intranet, DEX, digital workplace and IC leaders got together, shared and exchanged their knowledge and experience, inspiring each other.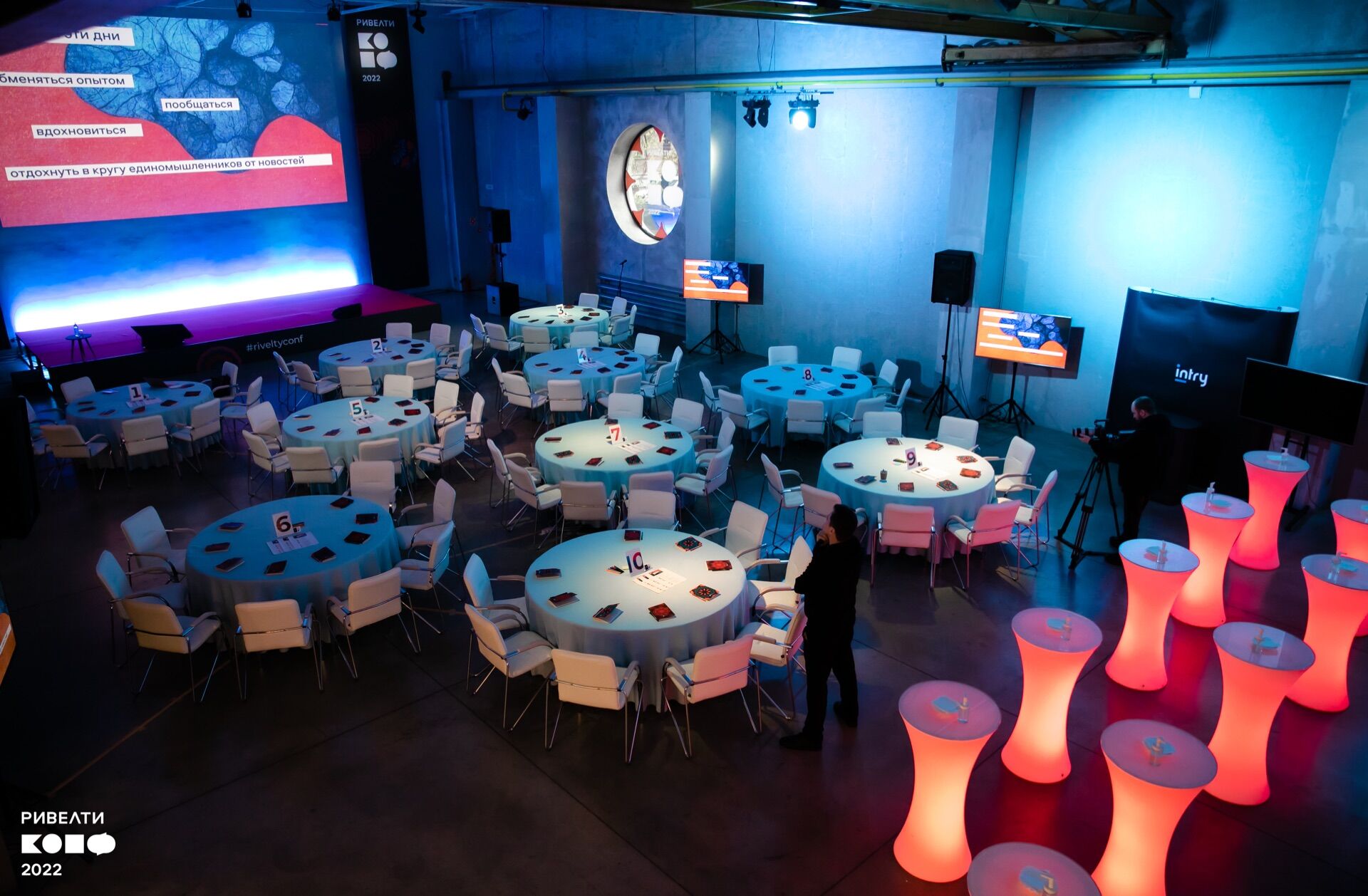 Program and speakers
Each year, Rivelty.Conf gets a new concept, its main idea. Throughout many years, the community created by Rivelty.Intranet has been developing owing to people devoted to their job, people who are truly interested in internal communications and who don't stop self-developing. These people inspire us so much, so the key message of the Rivelty.Conf 2022 crossed our mind naturally — «people who know all about the intranet». These are not just words: all our speakers are experienced executives who've been working on employees' comfort, experience and loyalty day by day. They know everything about international IT-solutions substitution, cyber security, mobile intranets and HR-automatization for frontline workers, digital workplace governance, and of course, supporting activities for employees during heavy stress, how to predict burning out and provide mental health support.
Intranet, internal comms leaders and product owners of SberTech, Gazprom Neft, NLMK, X5 Group, EVRAZ, SIBUR, FINAM shared their experience and difficulties in the process of work, and also showed their intranets as part of the Russian Intranet Awards 2022 winning cases live demonstration.
In addition to keynote speeches and a live demo of intranets of RIawards winners, the program included workshops on intranet migration from one platform to another, knowledge management, intranet promotion, and HR project performance evaluation. The variety of formats is among the top-5 highlights of Rivelty.Conf 2022.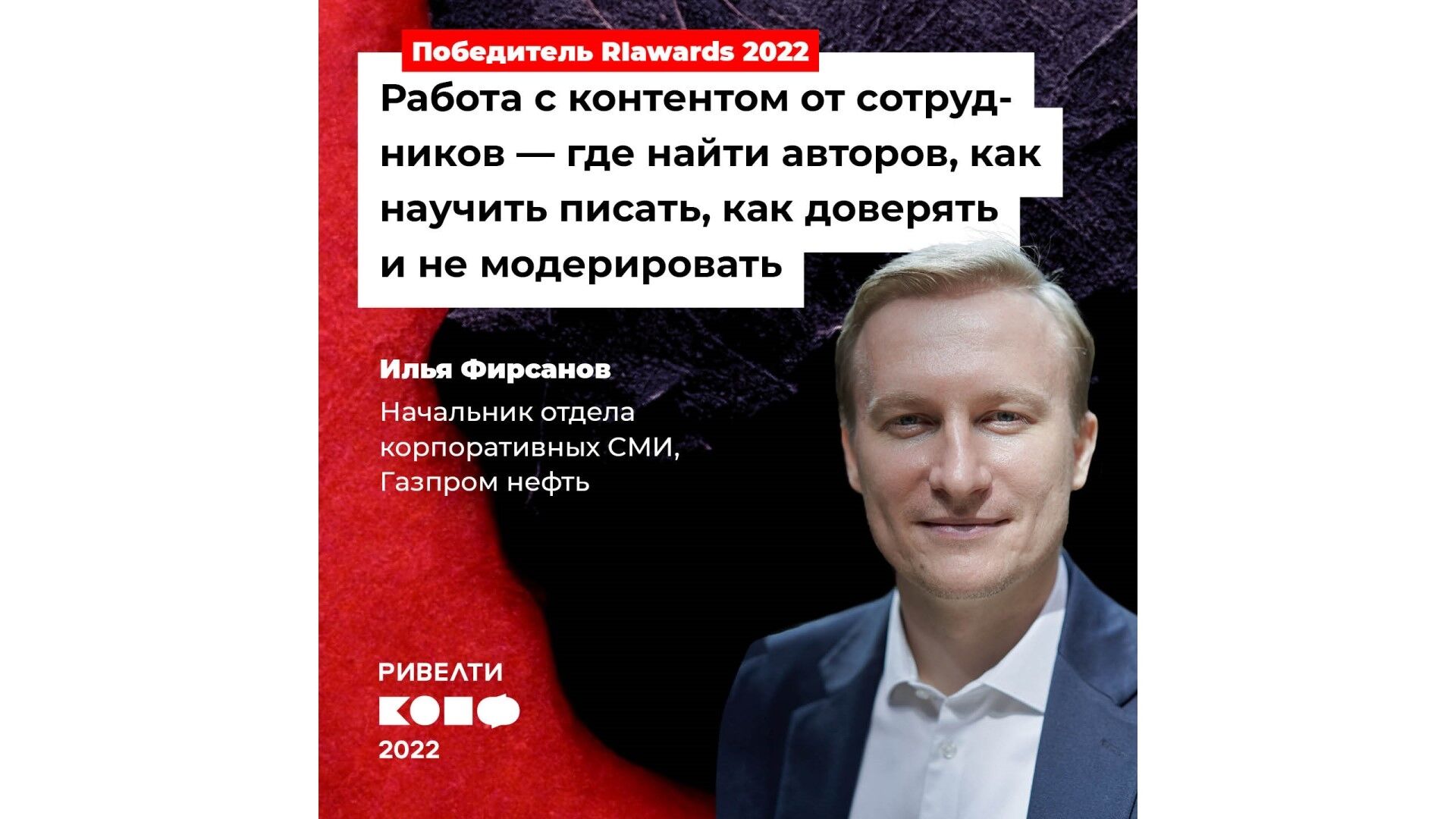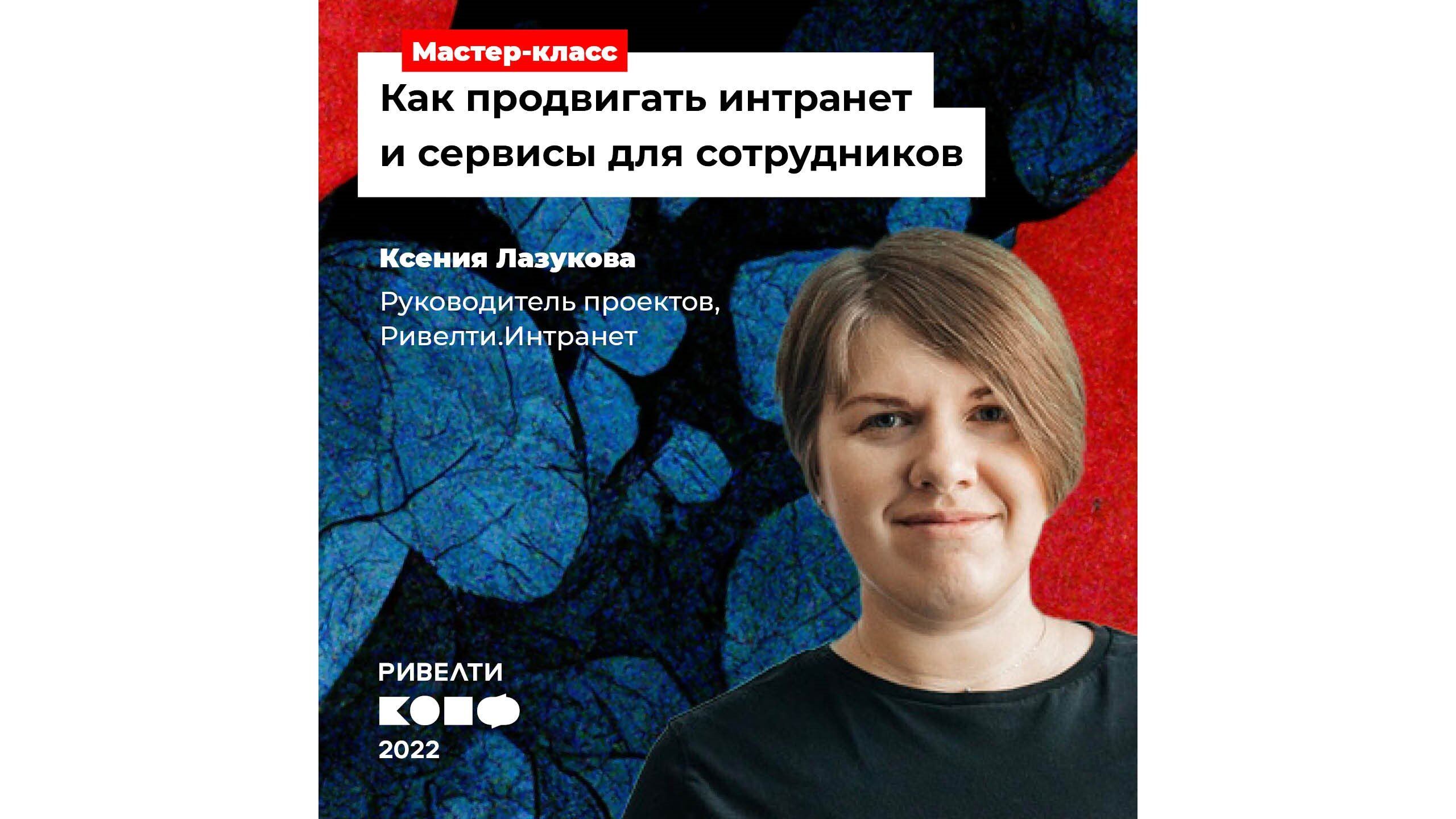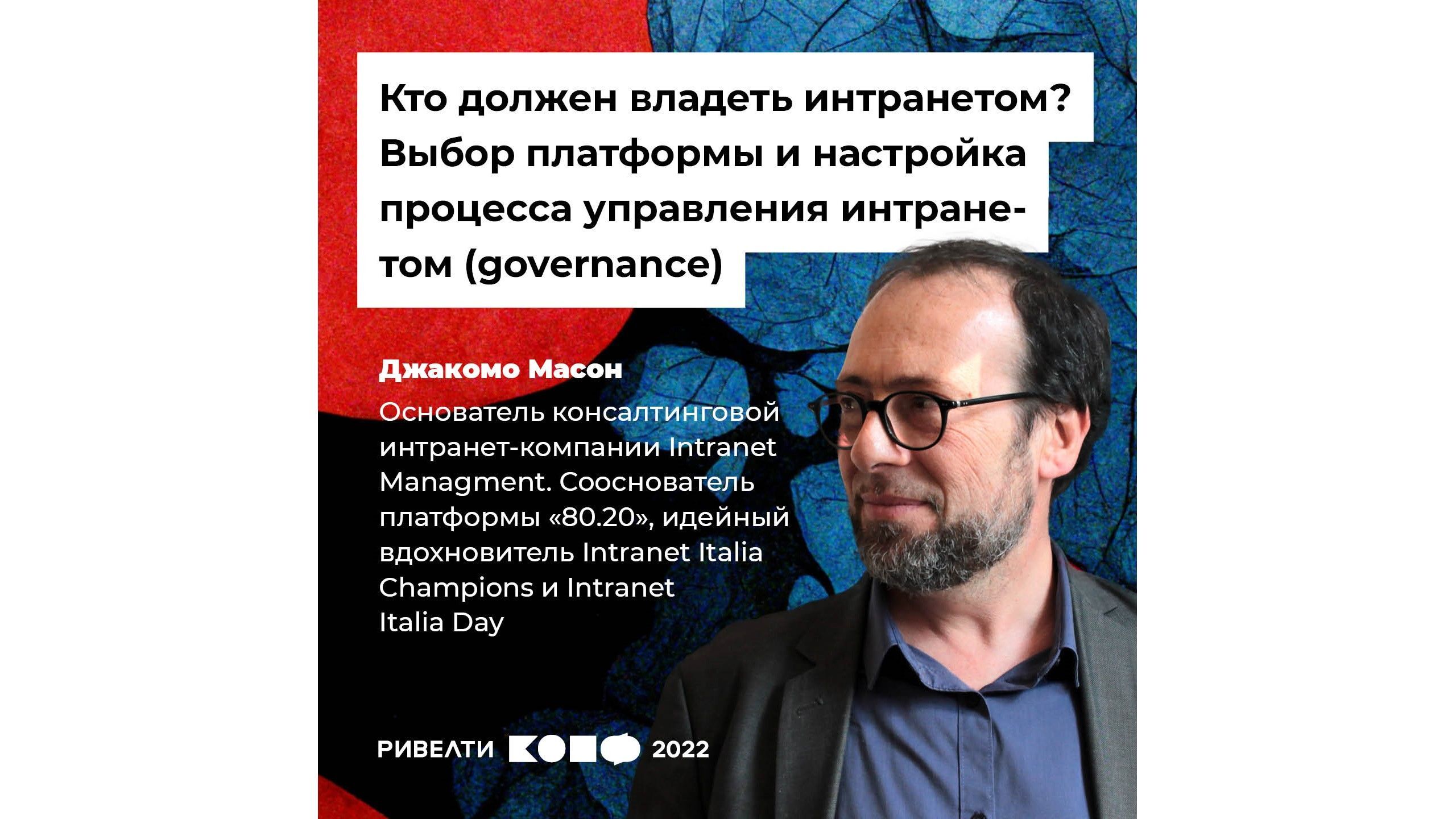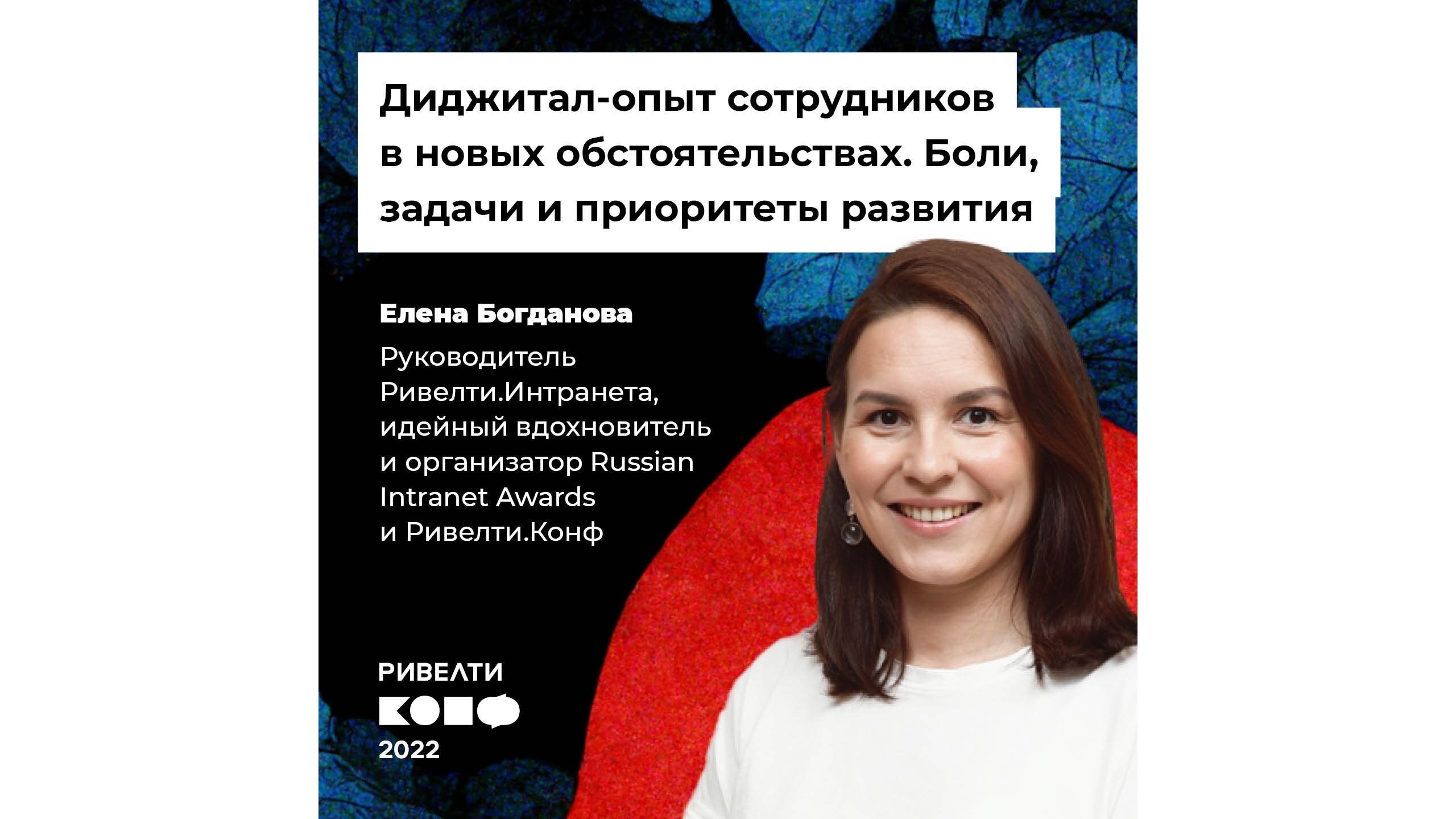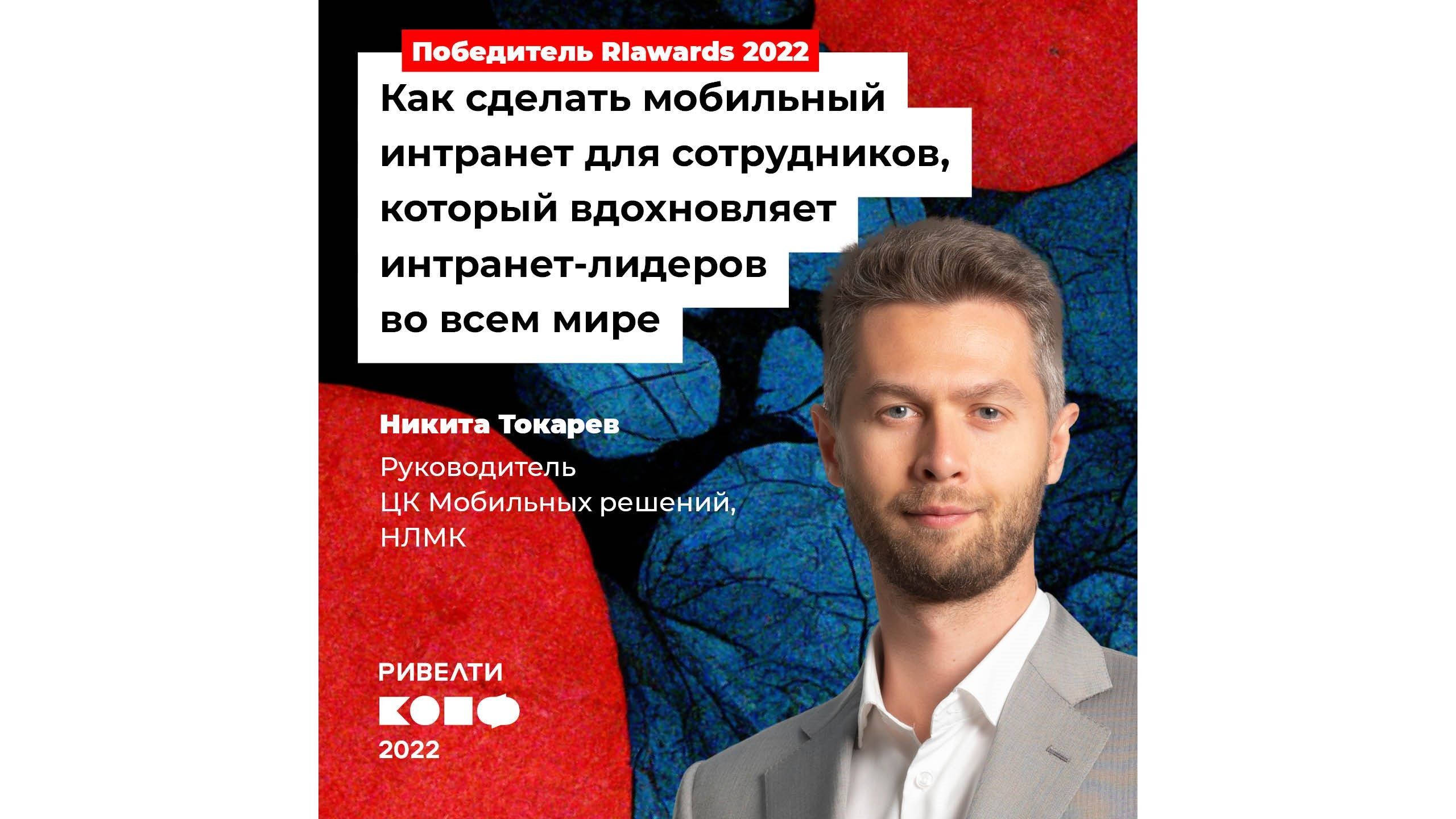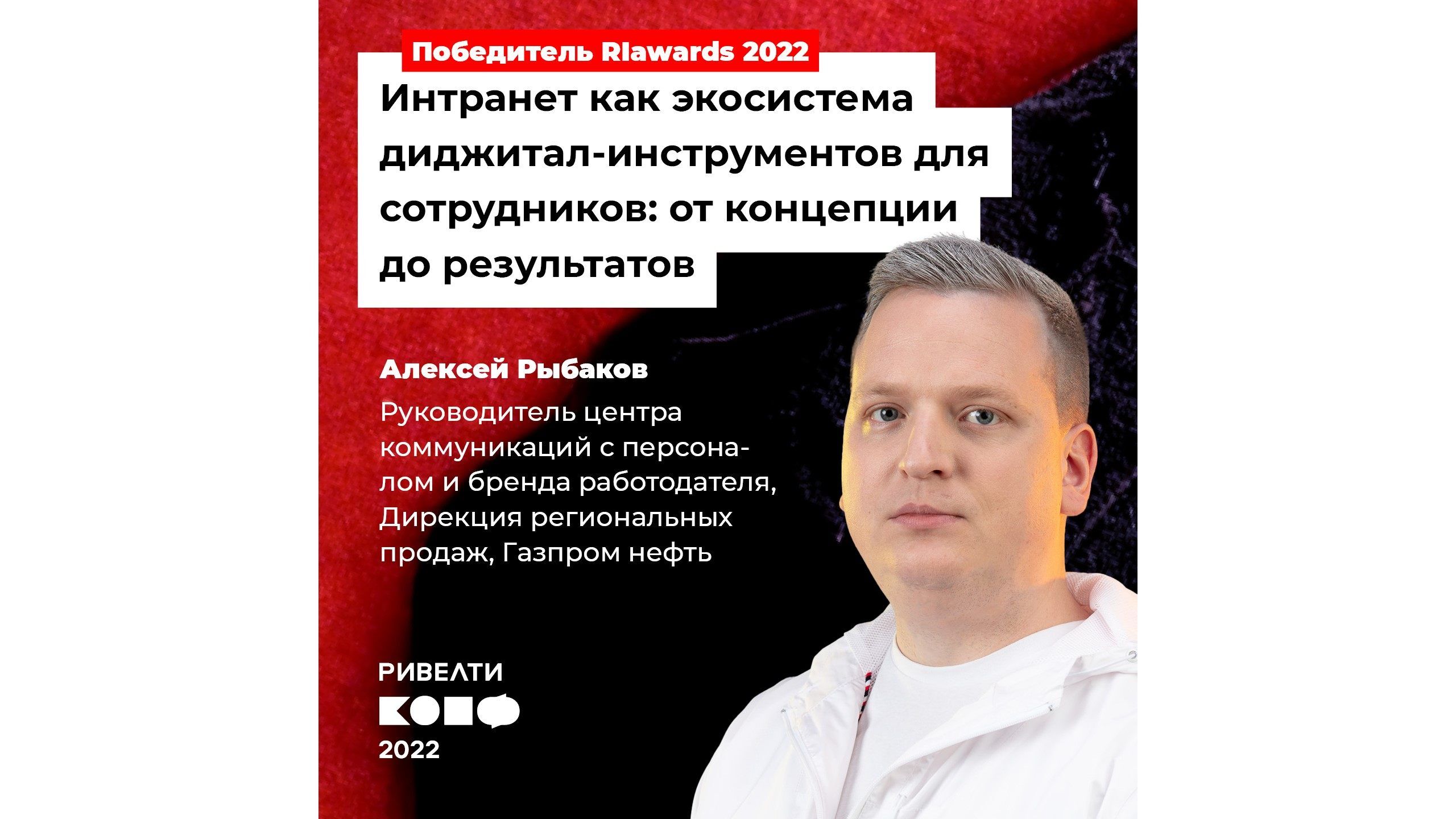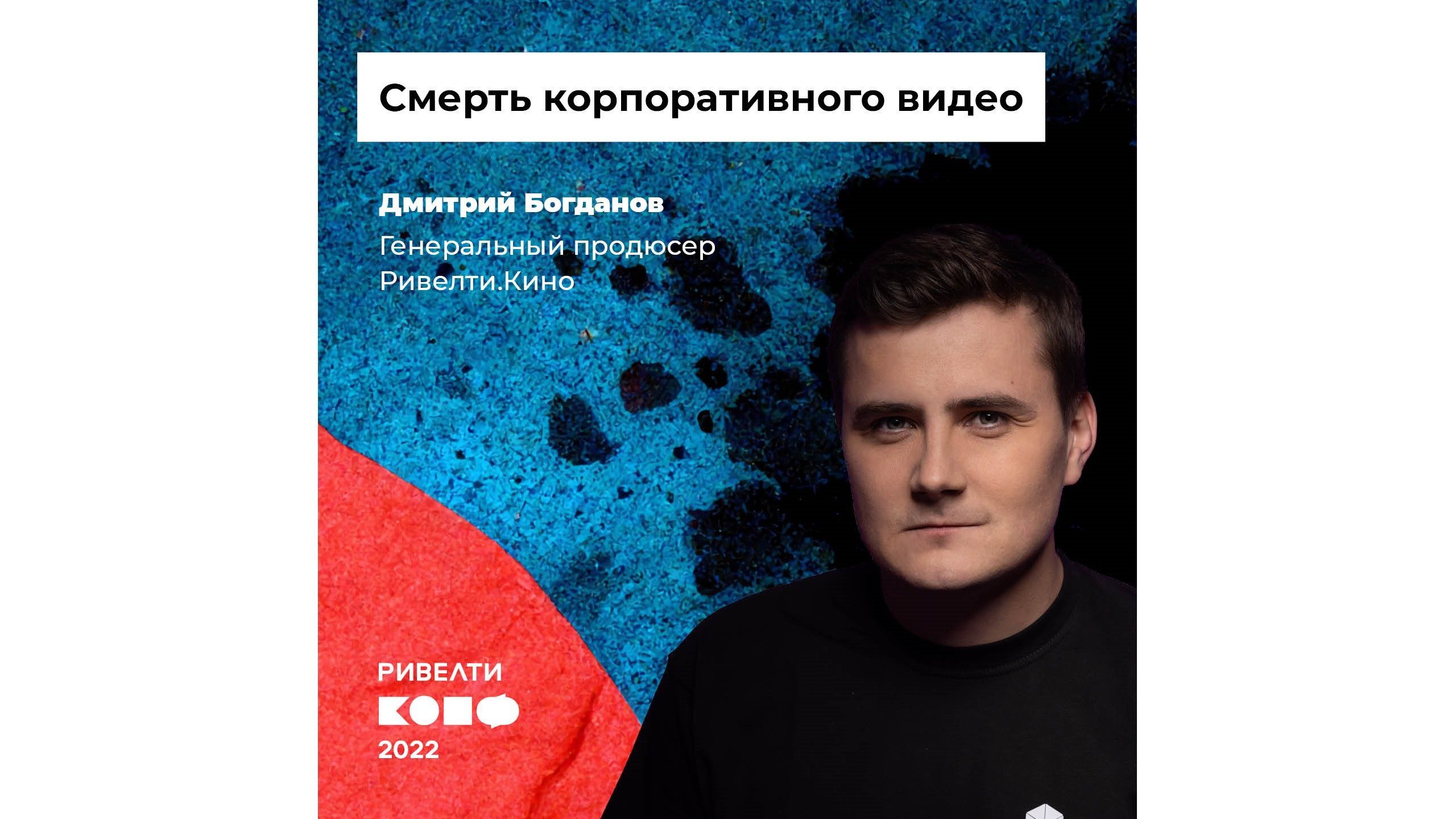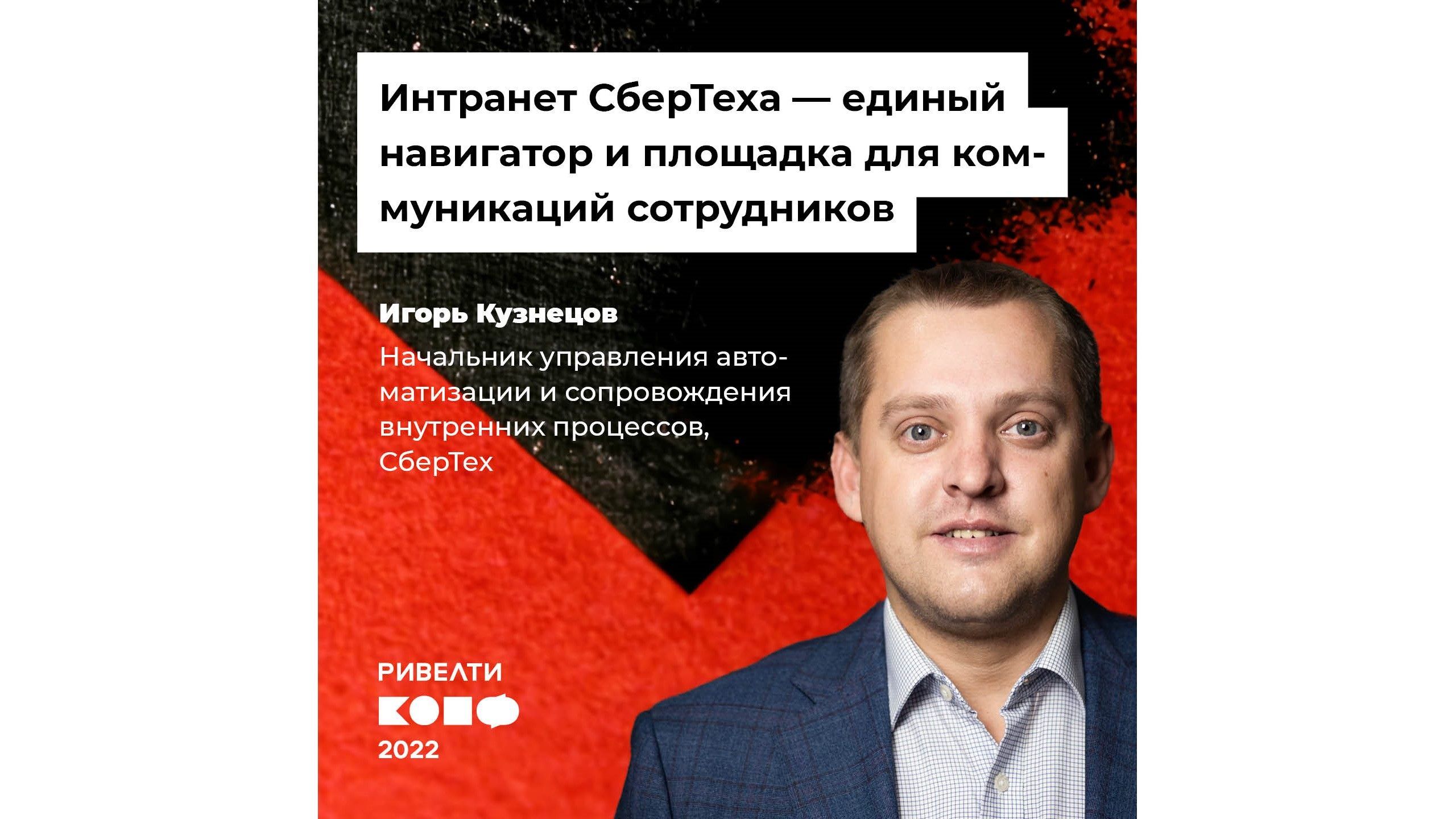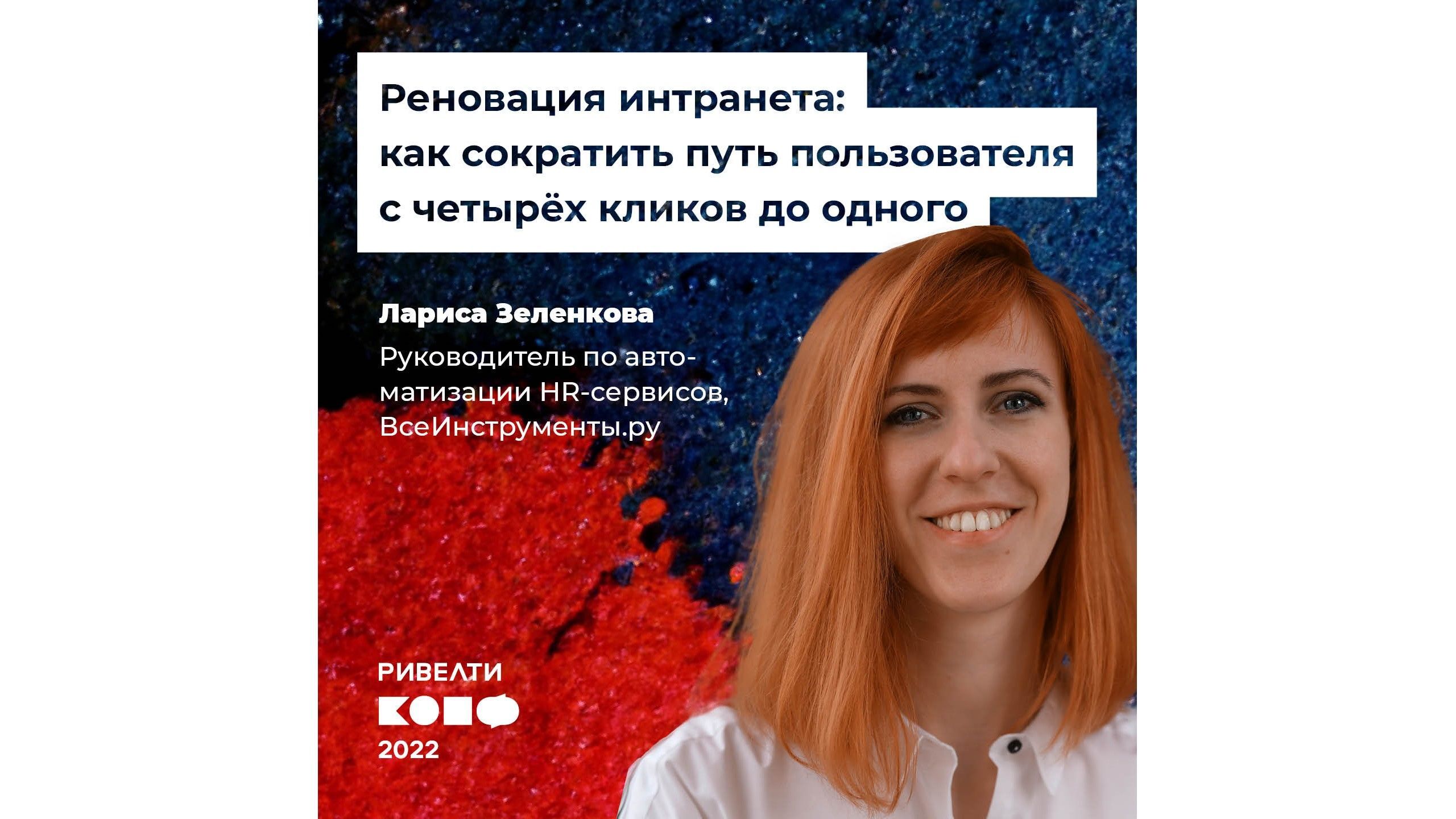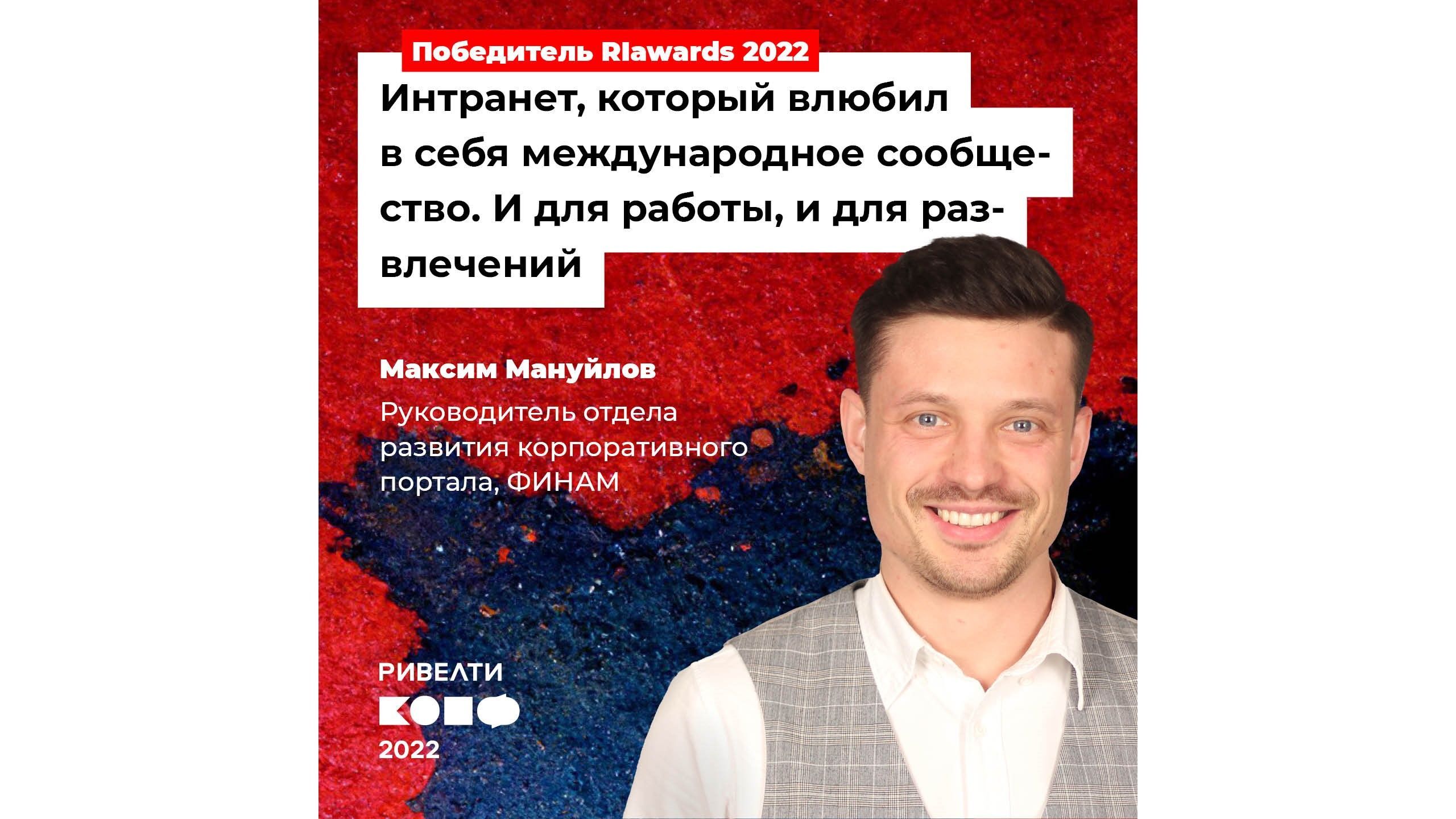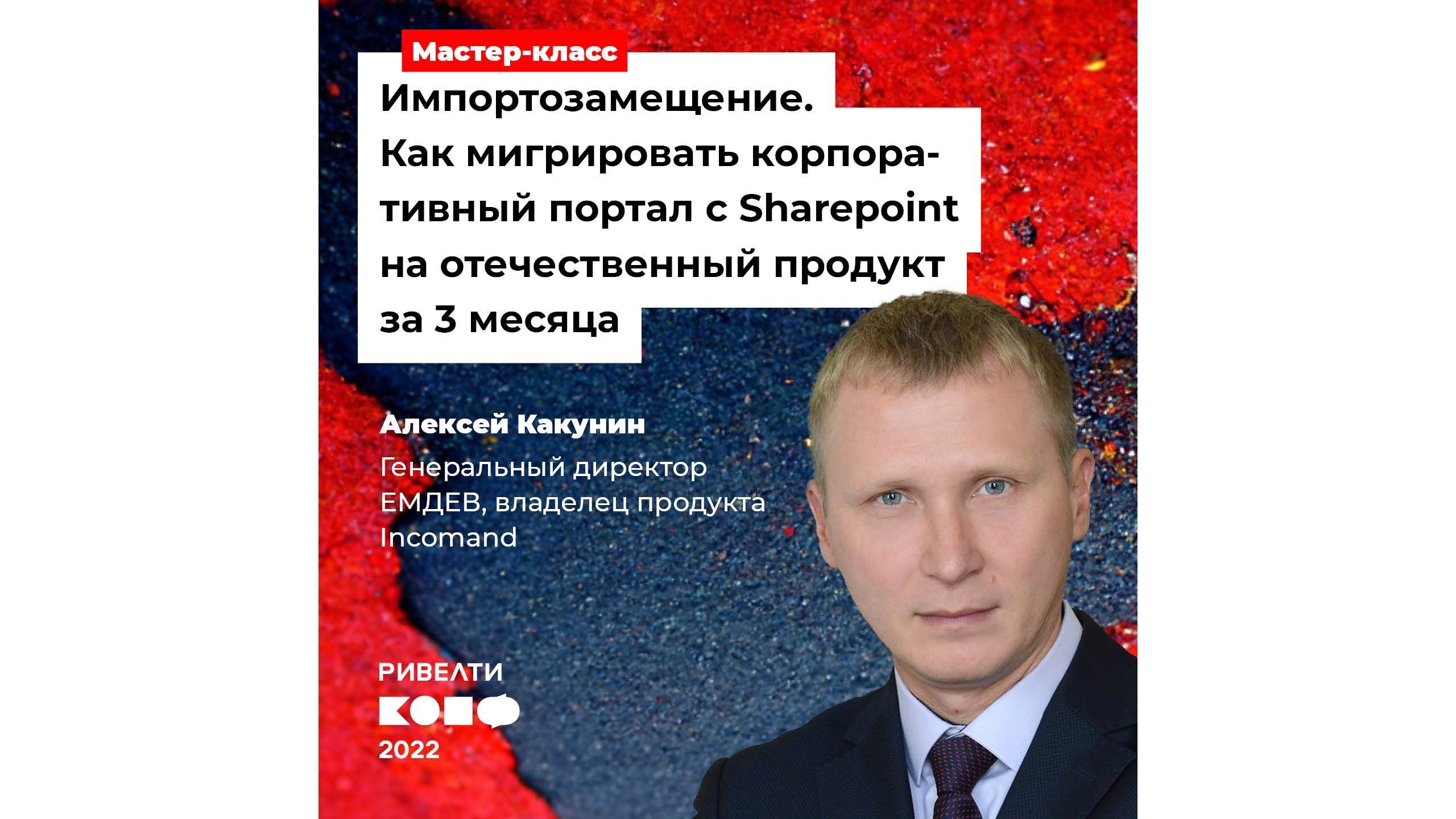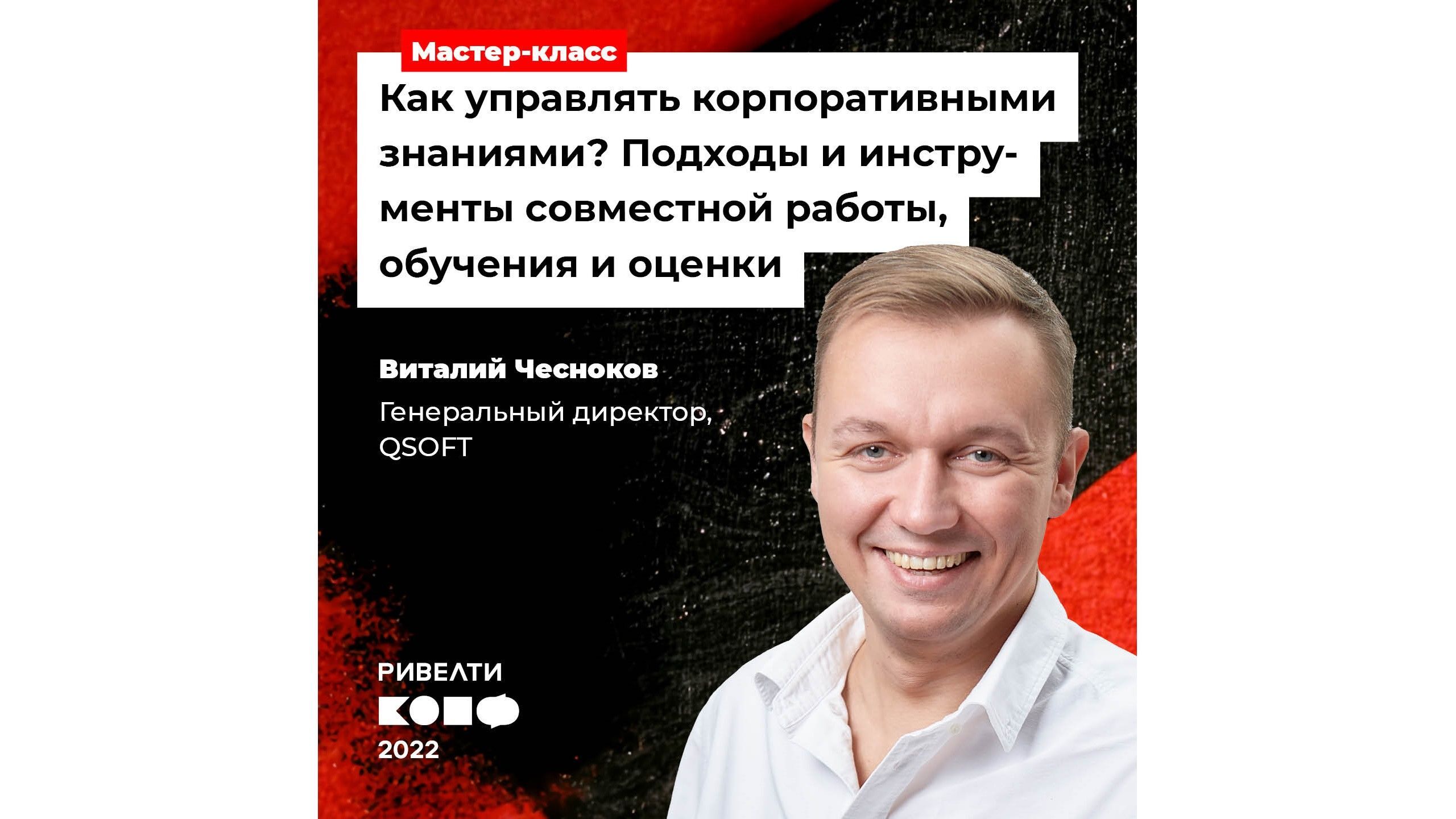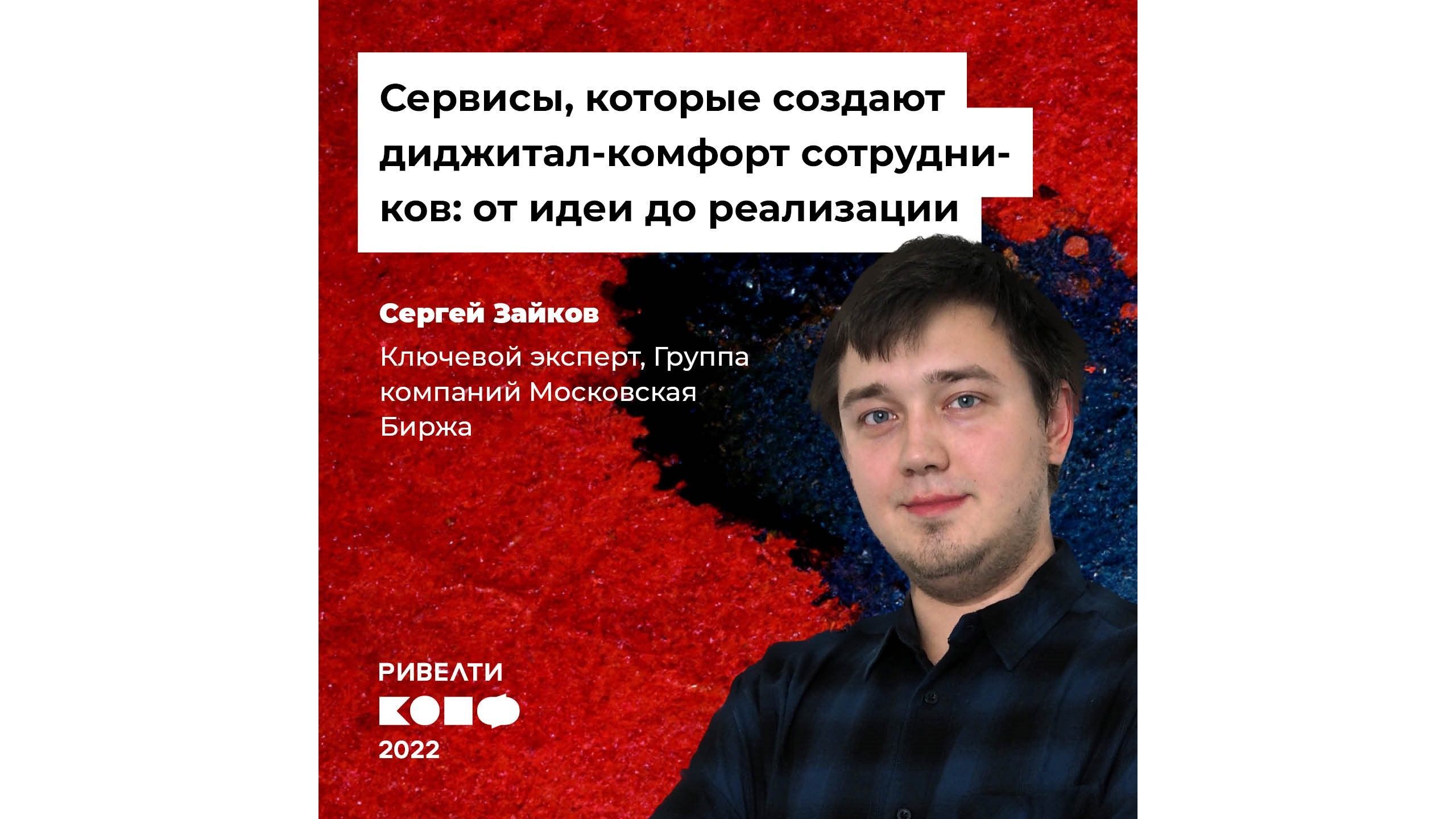 Every time we create the Rivelty.Conf, we care not only about the quality of the content, unique program, the best speakers, pleasant space, delicious meals and other organizational matters. We spend plenty of time and energy to ensure a cozy atmosphere and comfortable ambience. Thus, each Rivelty Conference always gets its unique visual identity, which helps place our participants into the context of the event.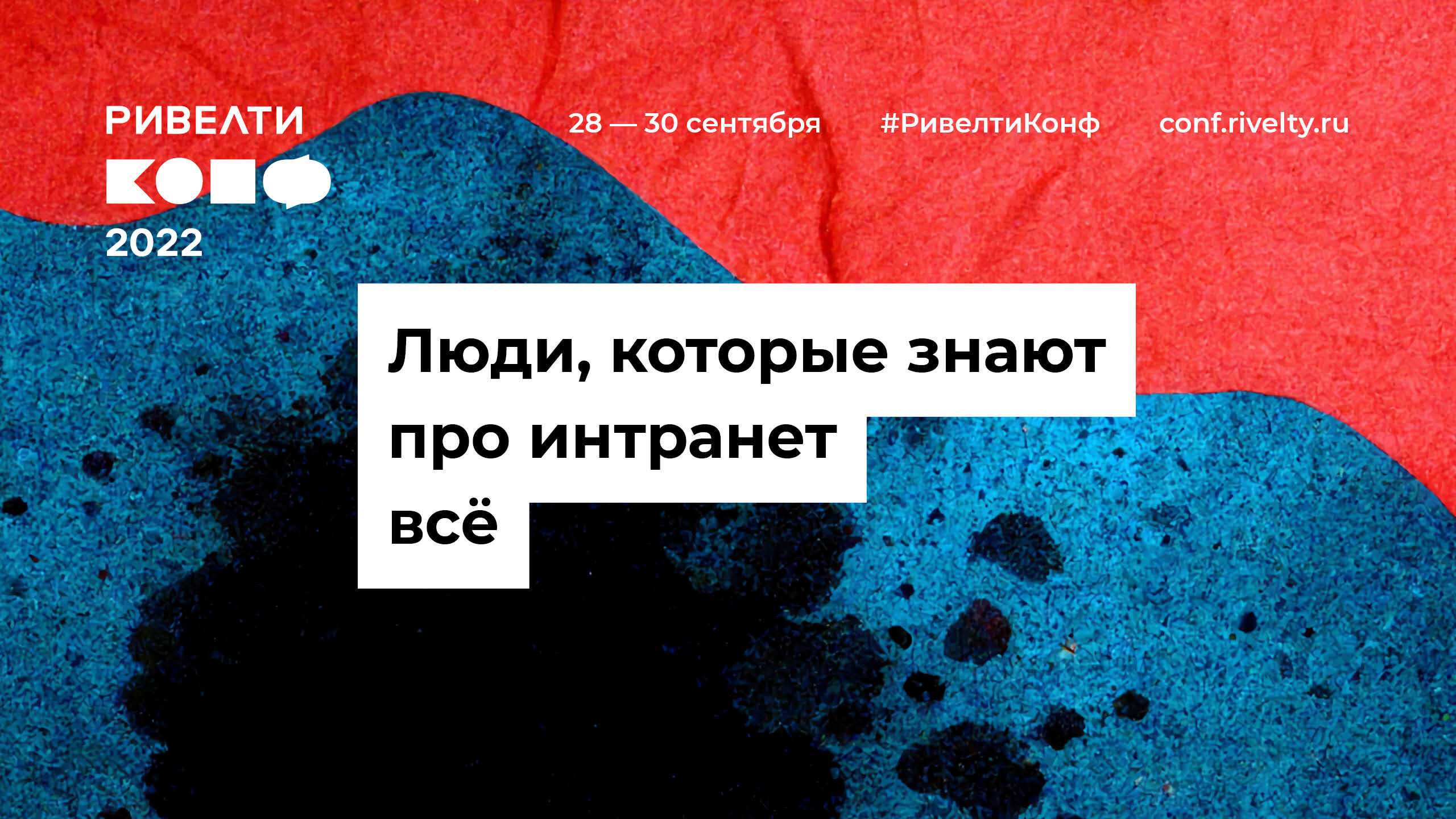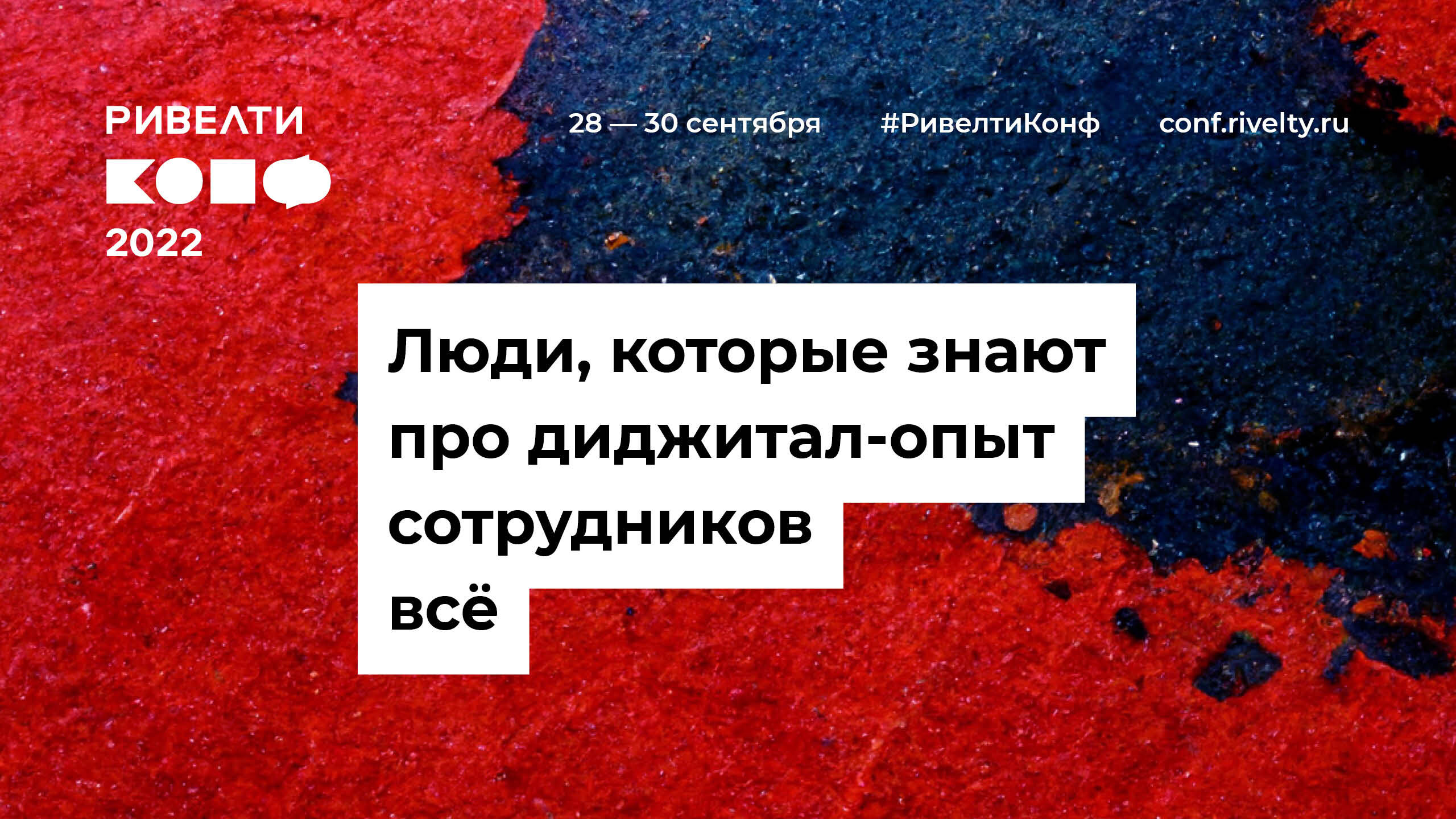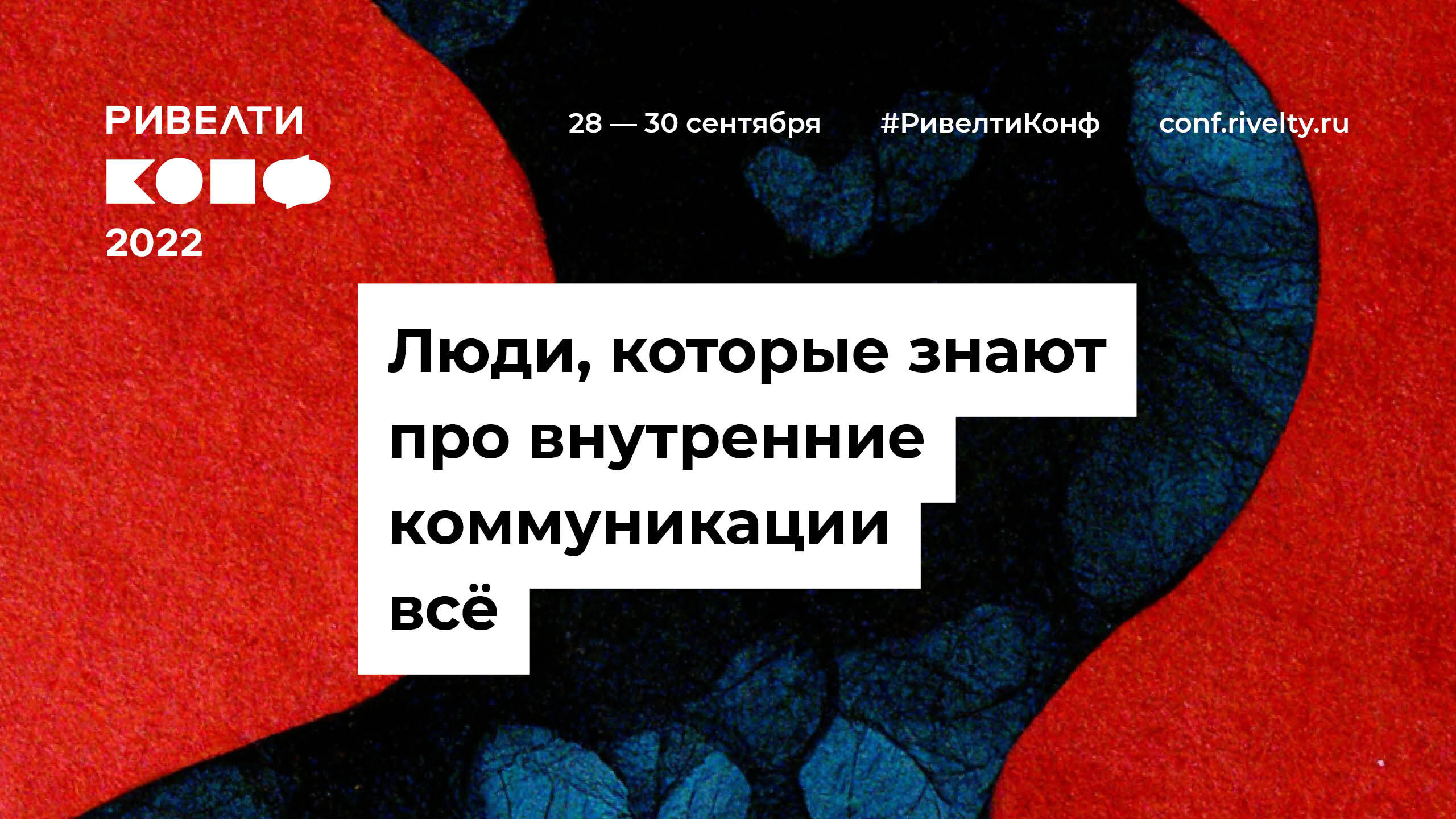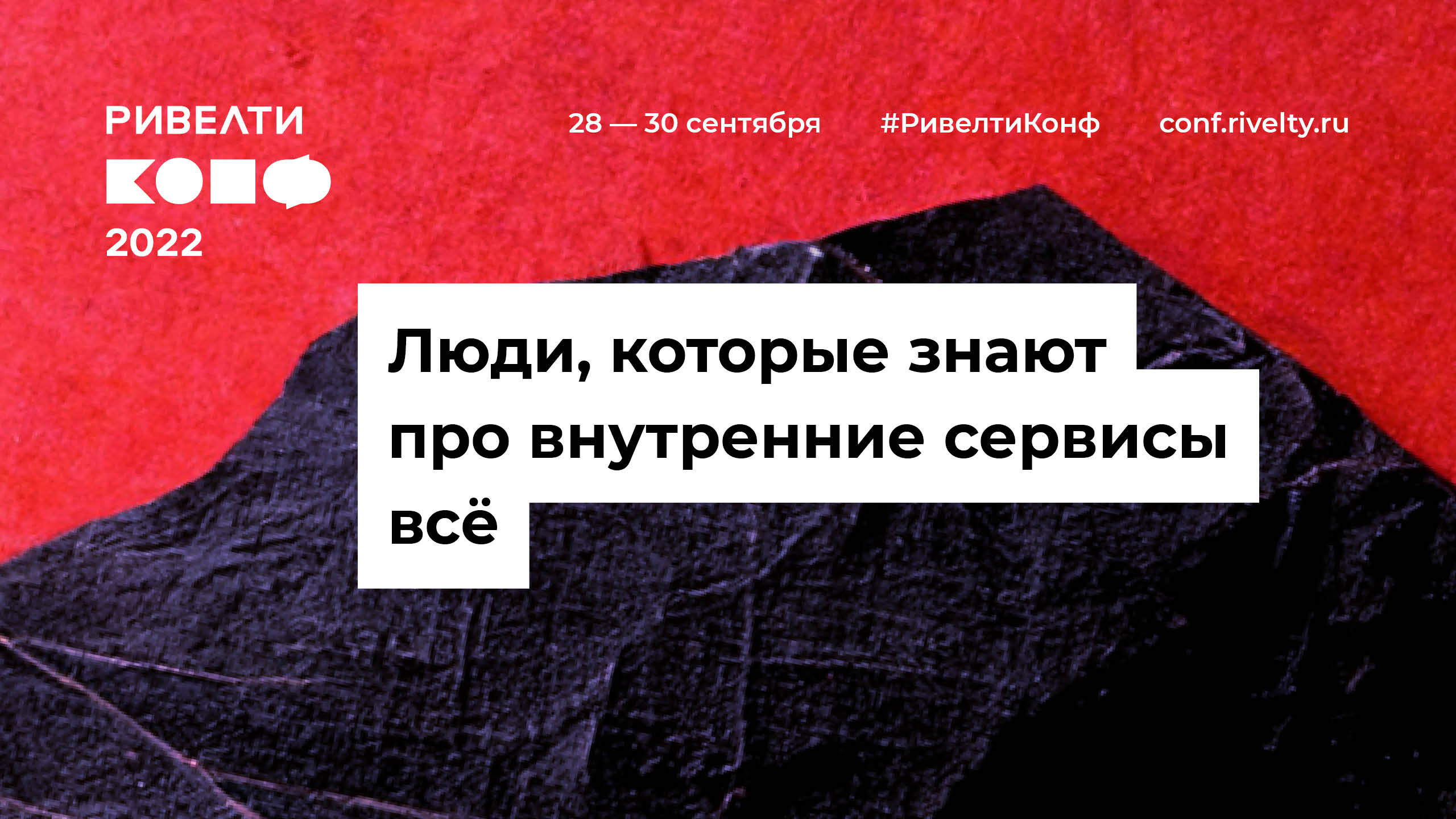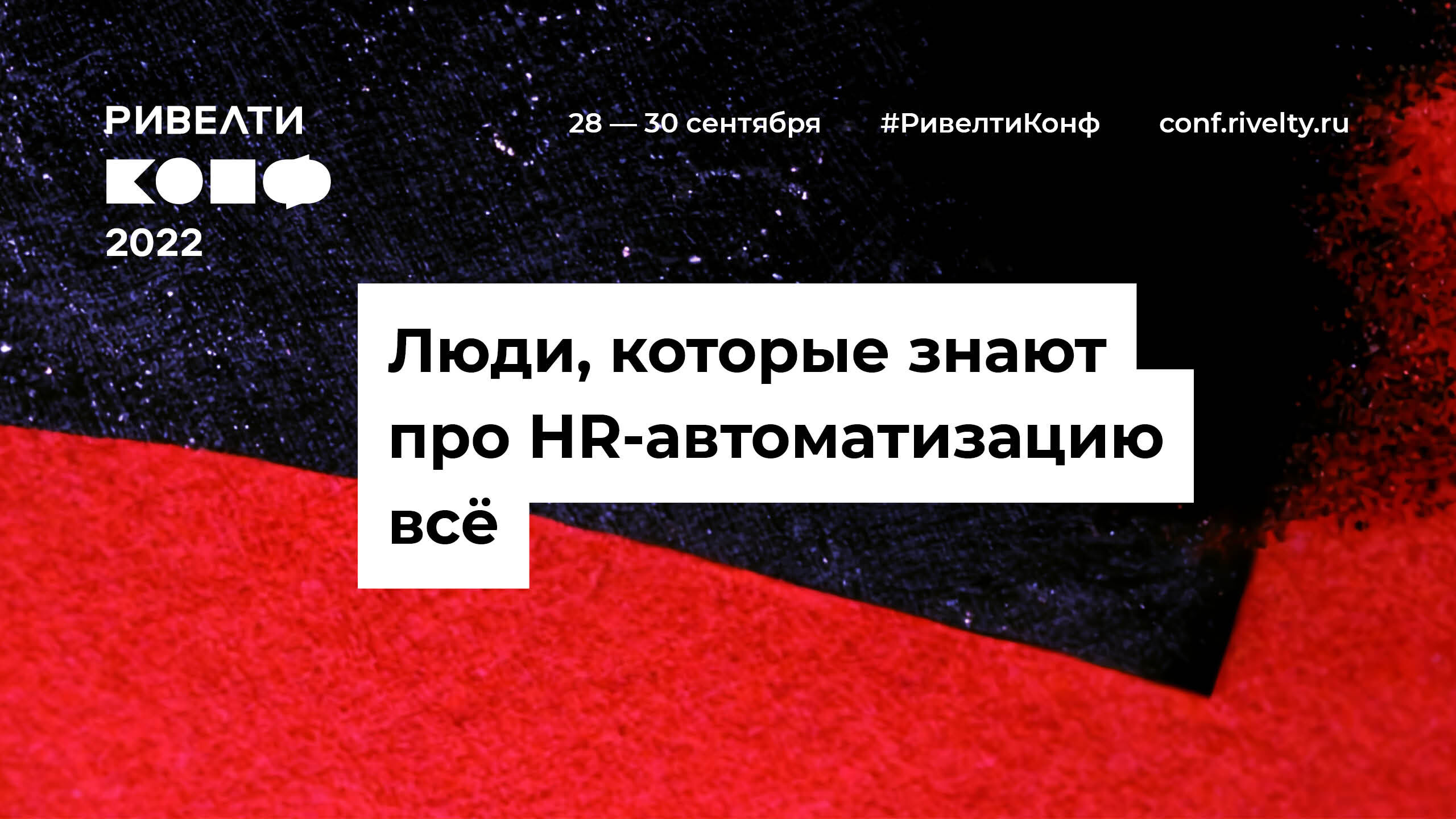 This year, we decided to use artificial intelligence to create images for the visual identity. As a result, we got bright multilayer illustrations, complex, multidimensional and full of details, just like the participants of our conference — professionals who apply the most modern technical solutions to solve creative problems.
The diversity of abstract forms created by artificial intelligence, as well as two main colors — red and blue — were reflected in different branded products, such as badges, notebooks, banners, decor for the stage, etc. We've been choosing and validating even the color of the table covers.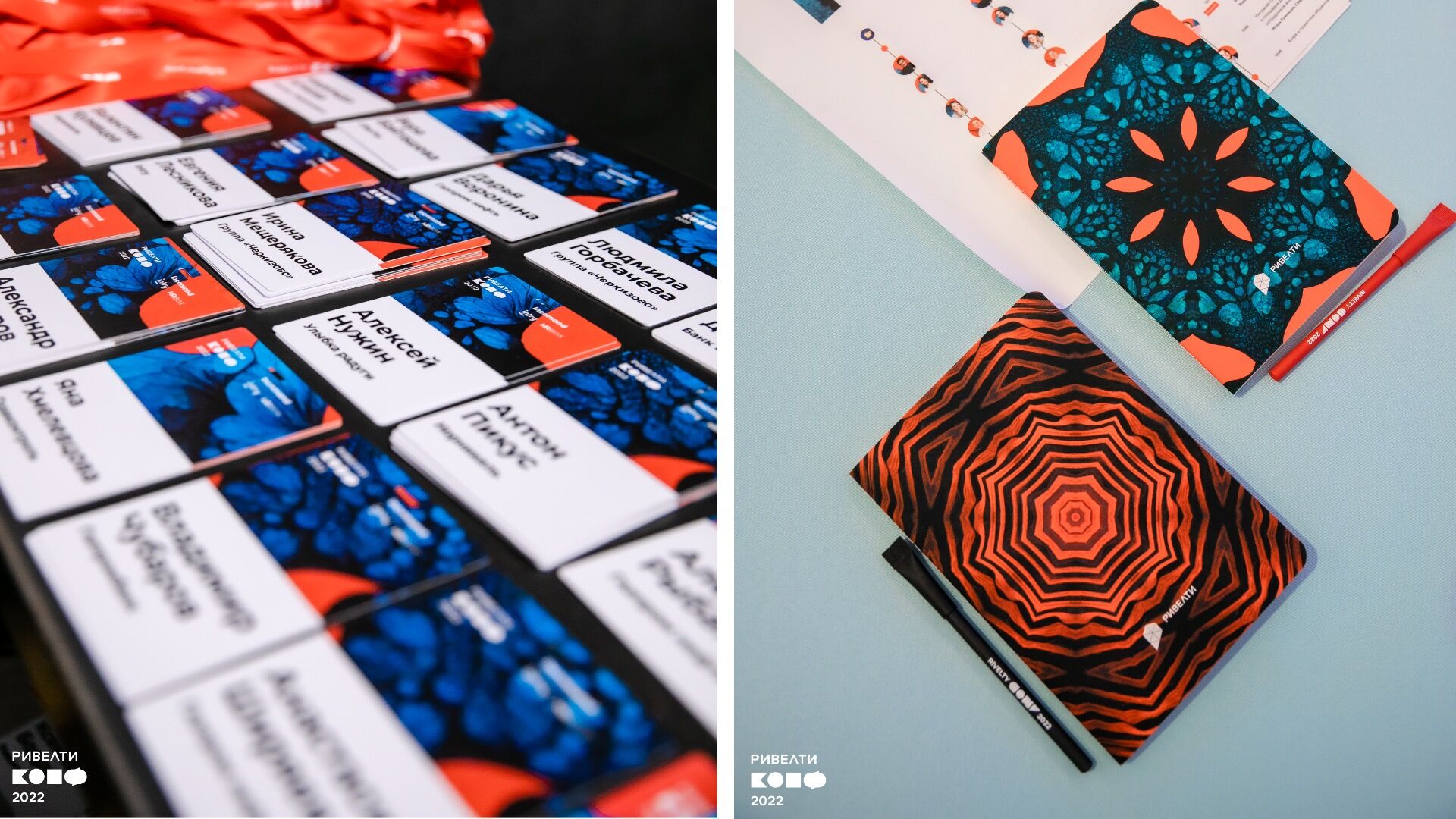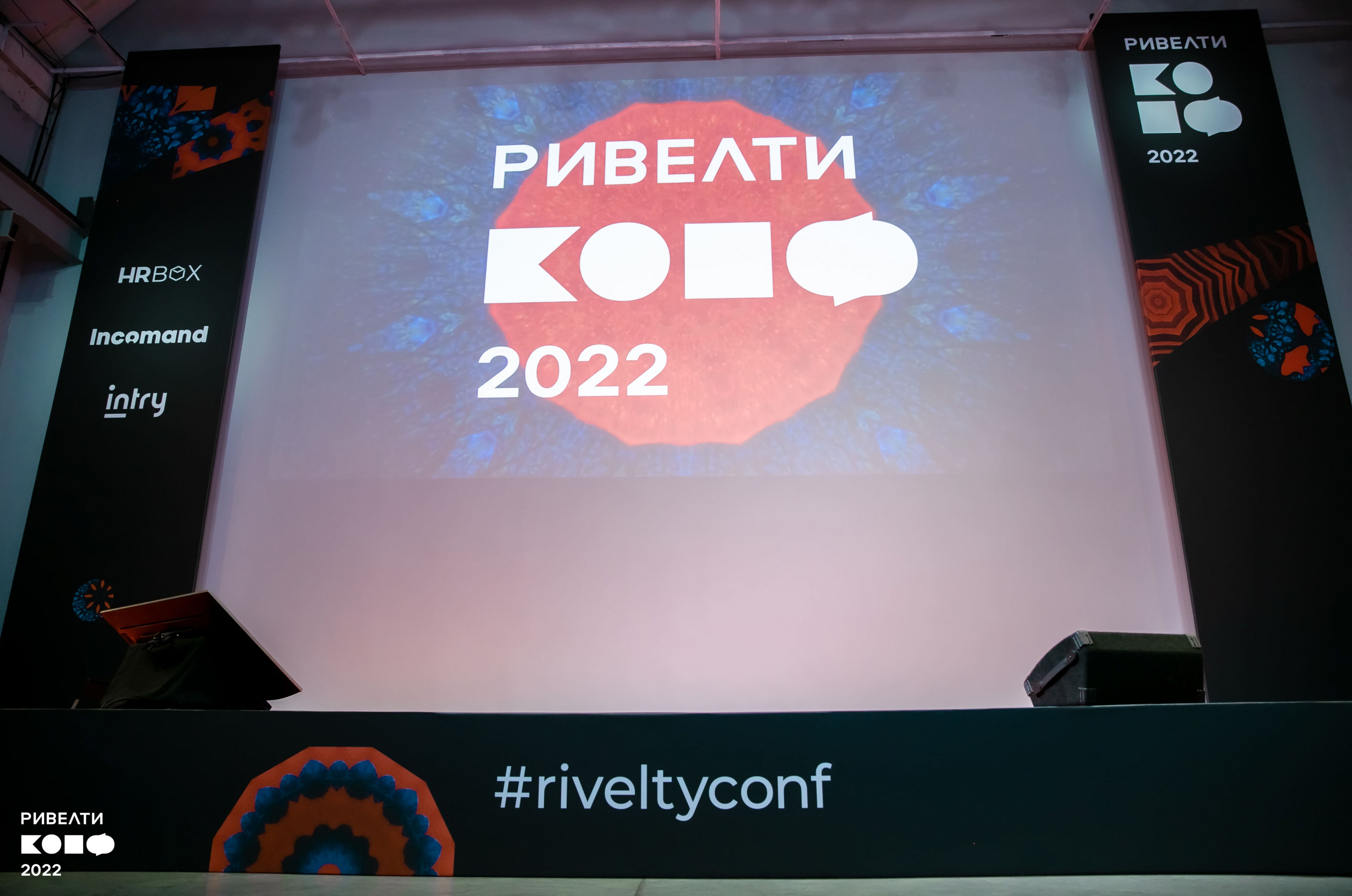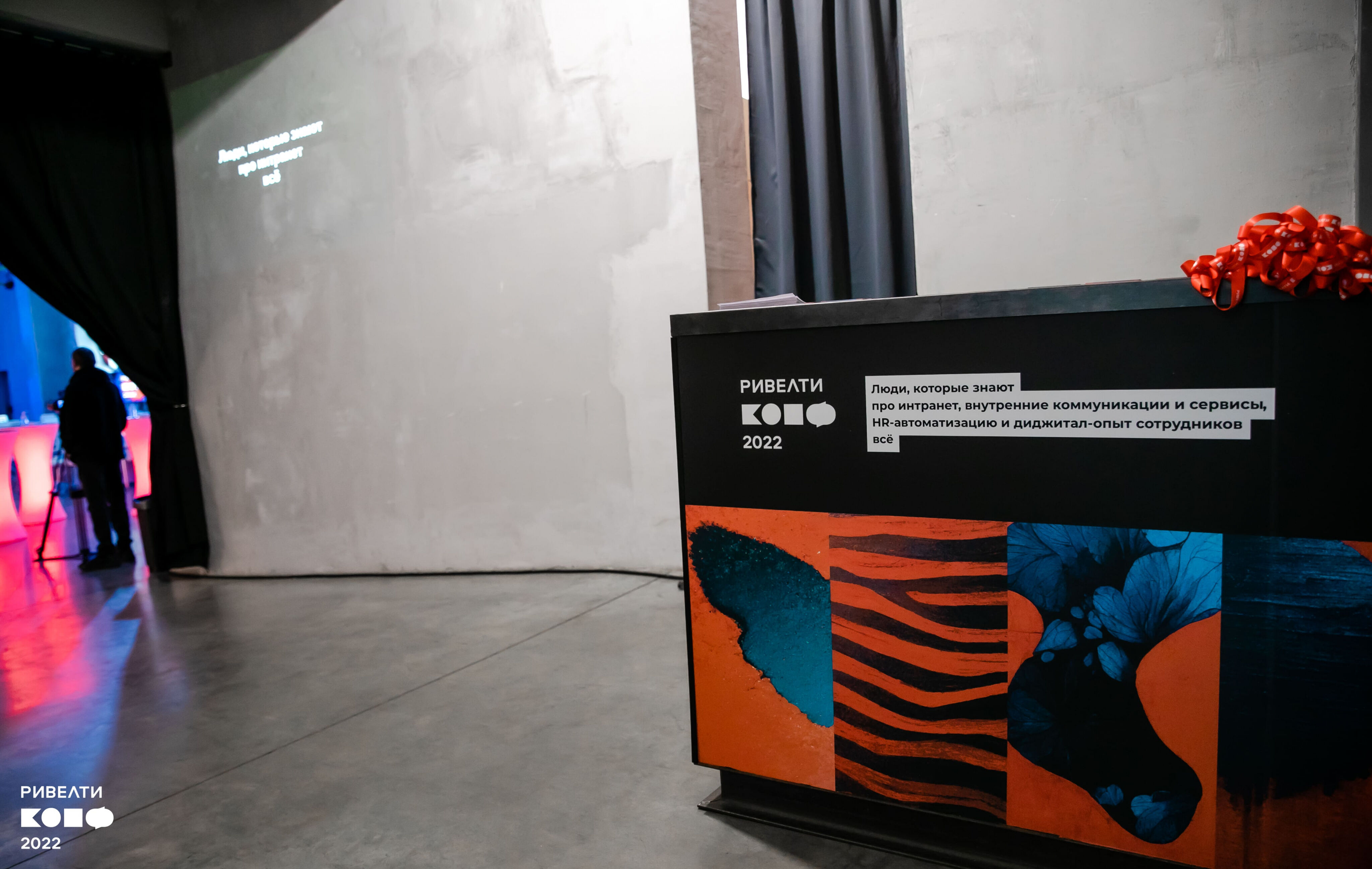 We used every branding option that was provided by the space. For example, we branded the beautiful round window.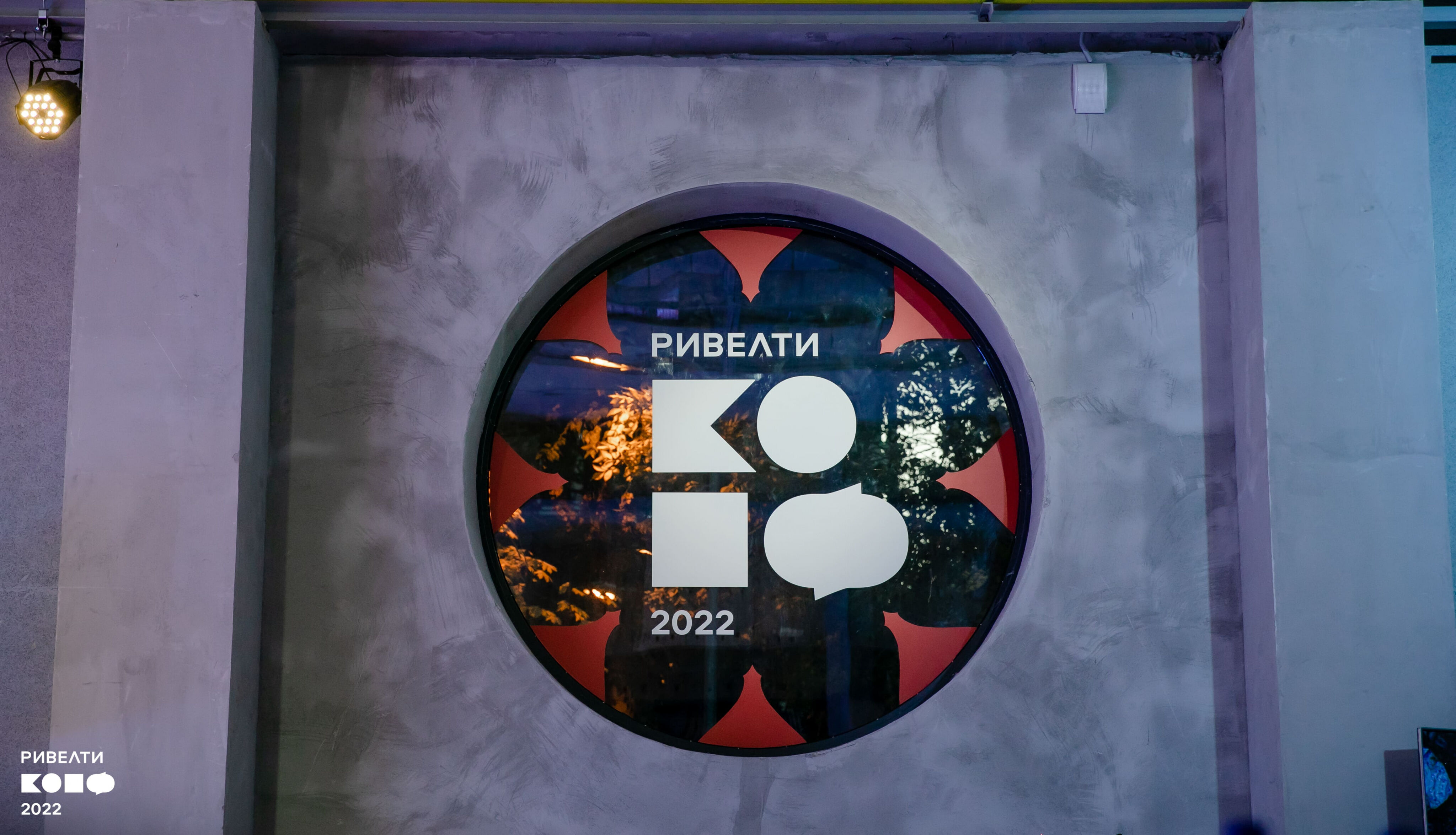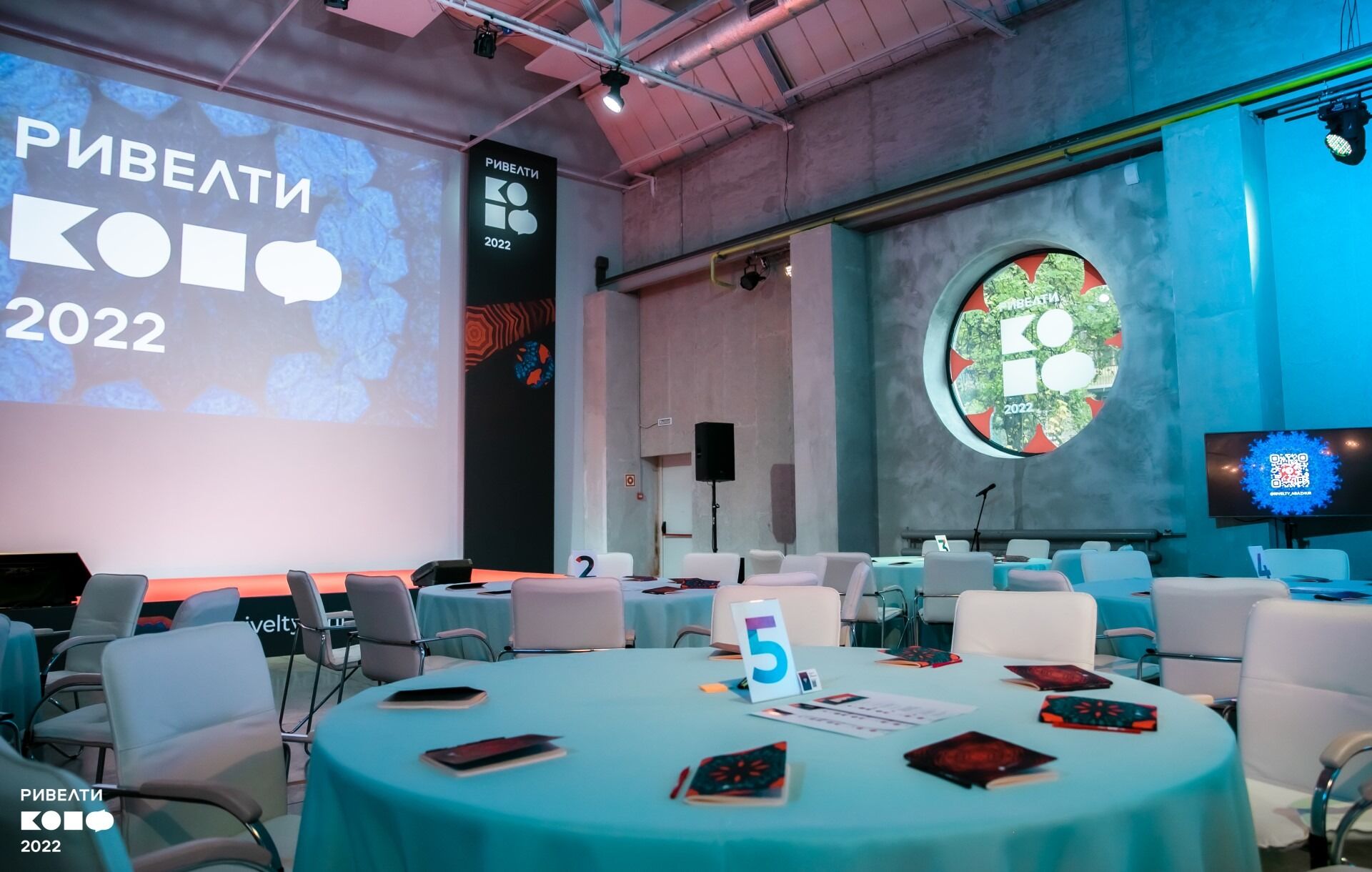 As always, we organized a professional photo-shooting area with a brand-wall. Besides, our guests had been asked to follow the dress code — we suggested they come in red or blue clothes, so all photos turned out to be very nice.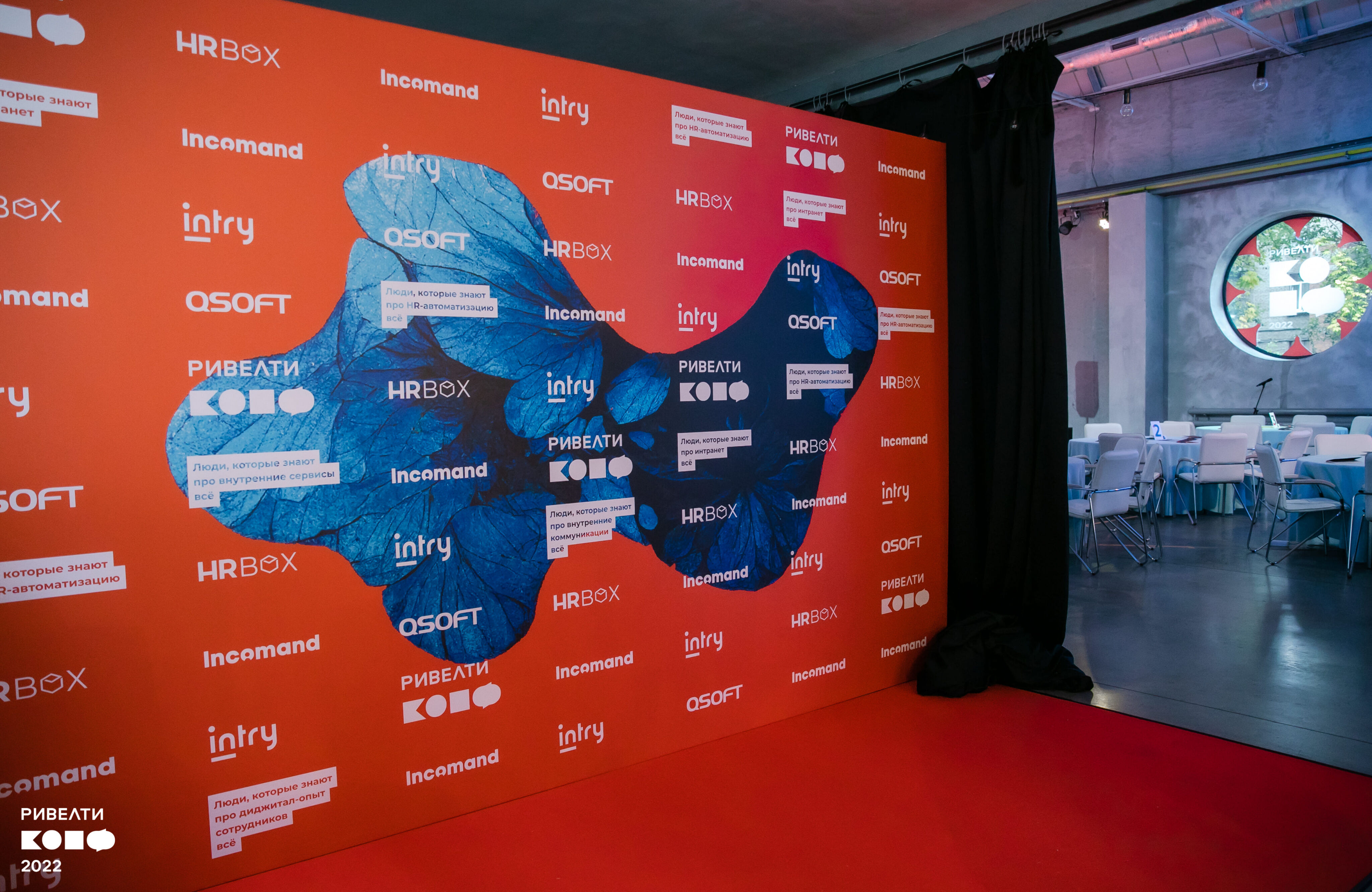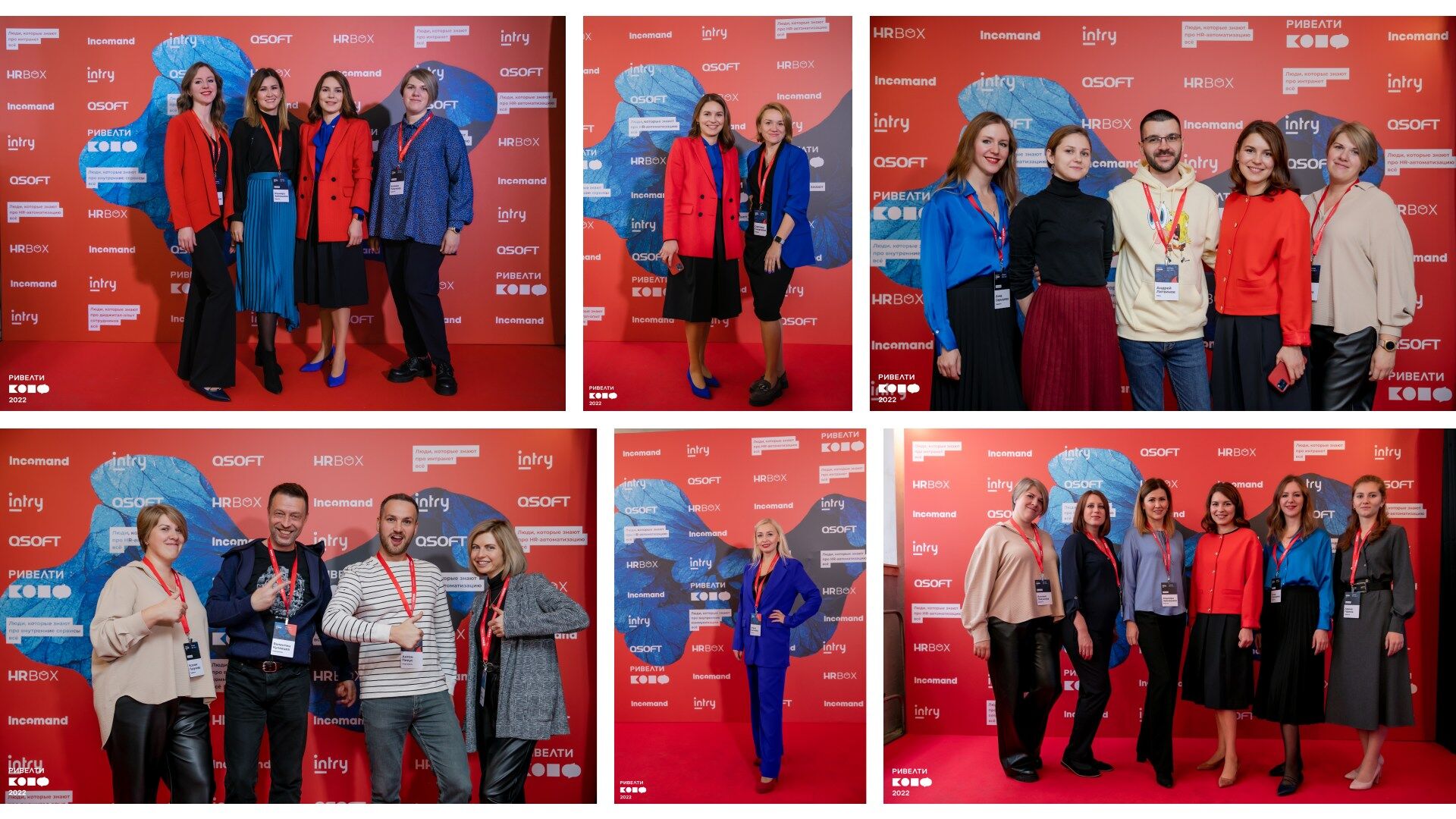 Of course, visual style elements perfectly suited the video content, including opening video and traditional intros for speakers.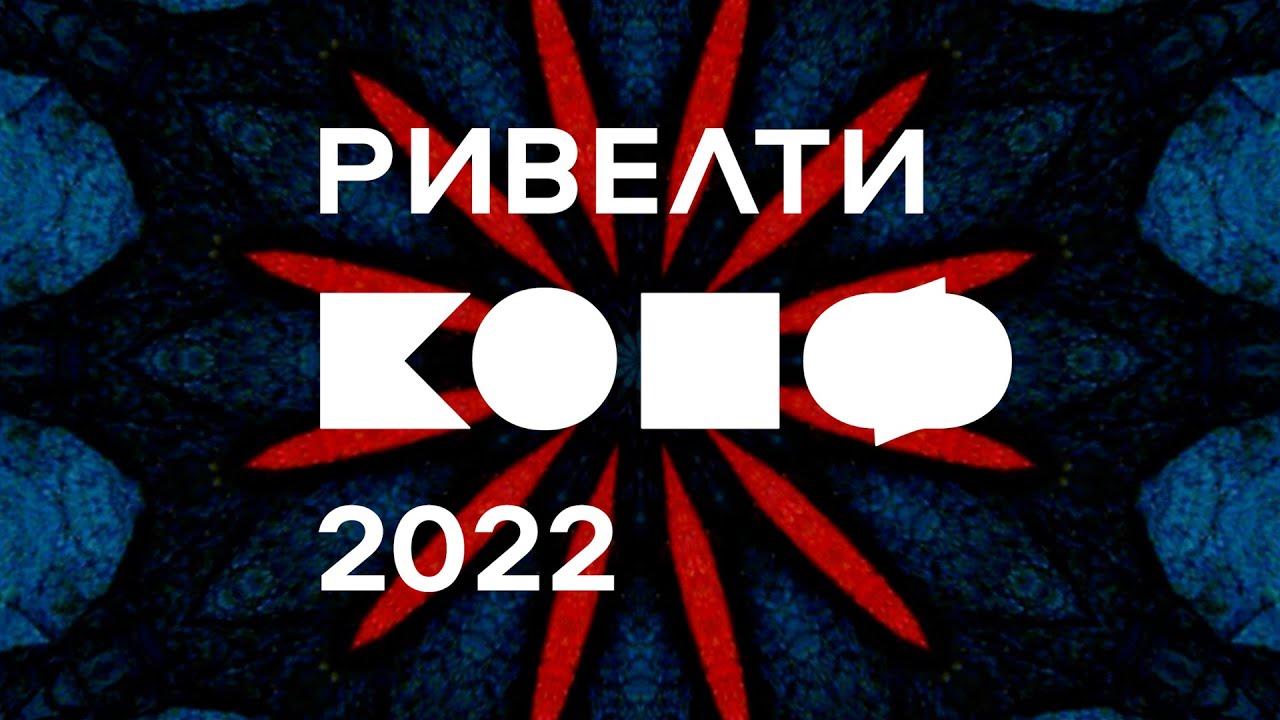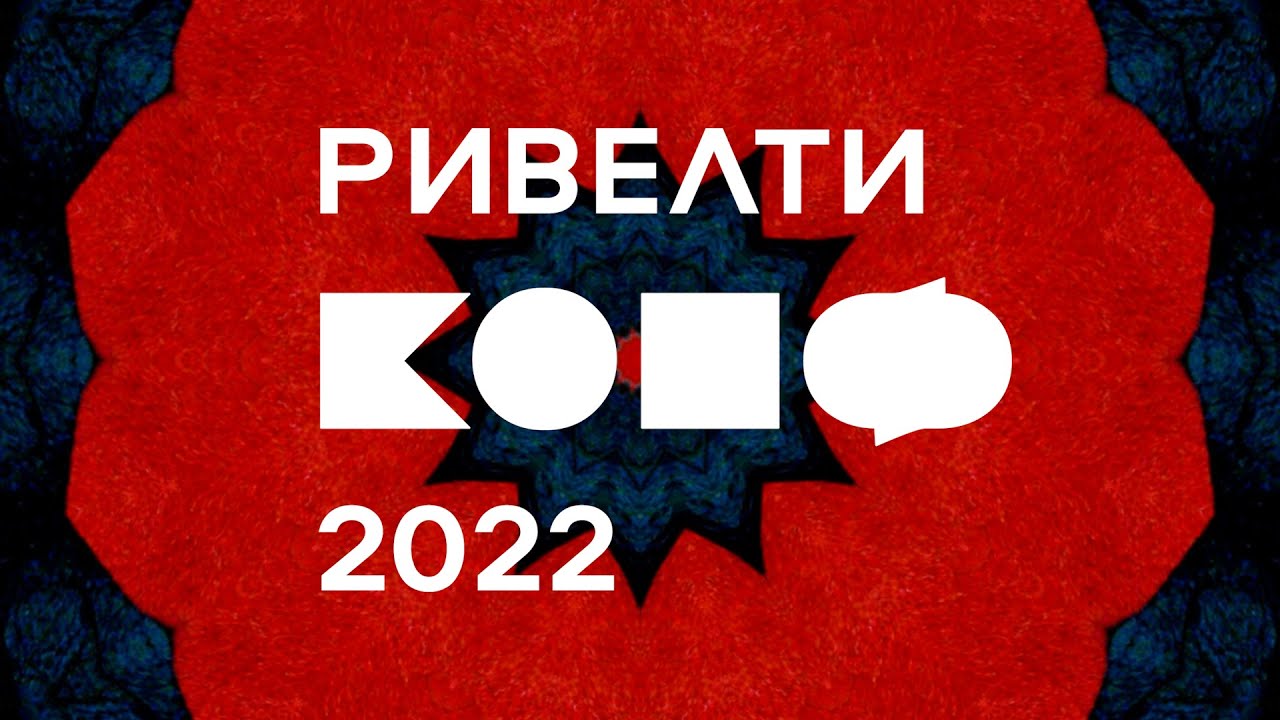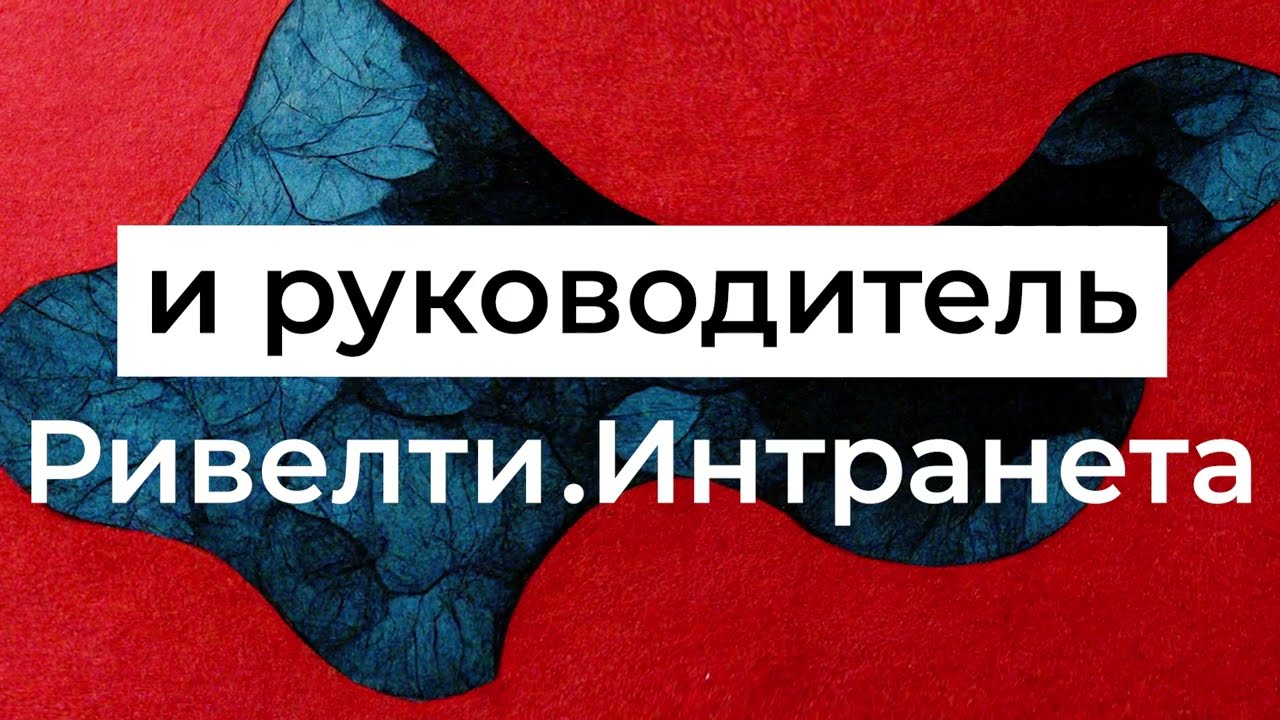 How Rivelty.Conf was rated by the participants
Overall rating — 9.4 out of 10.
We maintain a high level of quality (9.5 in 2021, 9.6 in 2020), although our feedback survey showed that expectations grow, and much of the best features of Rivelty.Conf is perceived for granted.
Visual style — 9.5 out of 10.
Atmosphere and networking — 8.5 out of 10.
In social media, many participants noticed that Rivelty created a true community of intranet professionals and experts. Being a part of this community is an honor for them.
Speaker buddies support — 5 out of 5.
Top-5 Rivelty.Conf 2022 highlights:
1. Keynotes quality (which is our pride, of course)
2. Atmosphere
3. Diverse formats
4. Video materials
5. Networking
Top speakers according to participants:
— Ilya Firsanov, Gazprom Neft
— Elena Bogdanova, Rivelty
— Alexey Rybakov, Gazprom Neft, RSD
— Maxim Manuilov, FINAM
Participants' feedback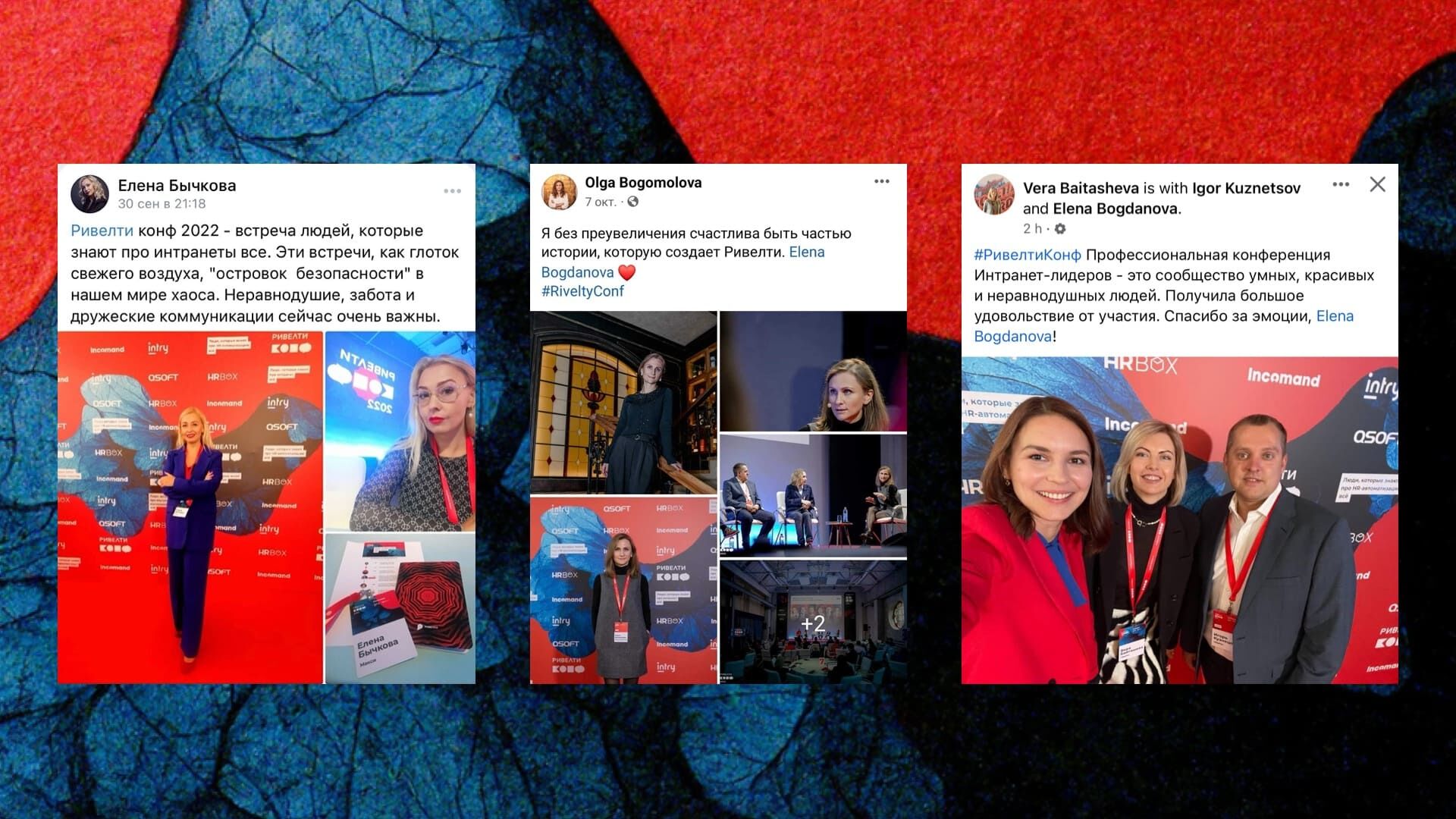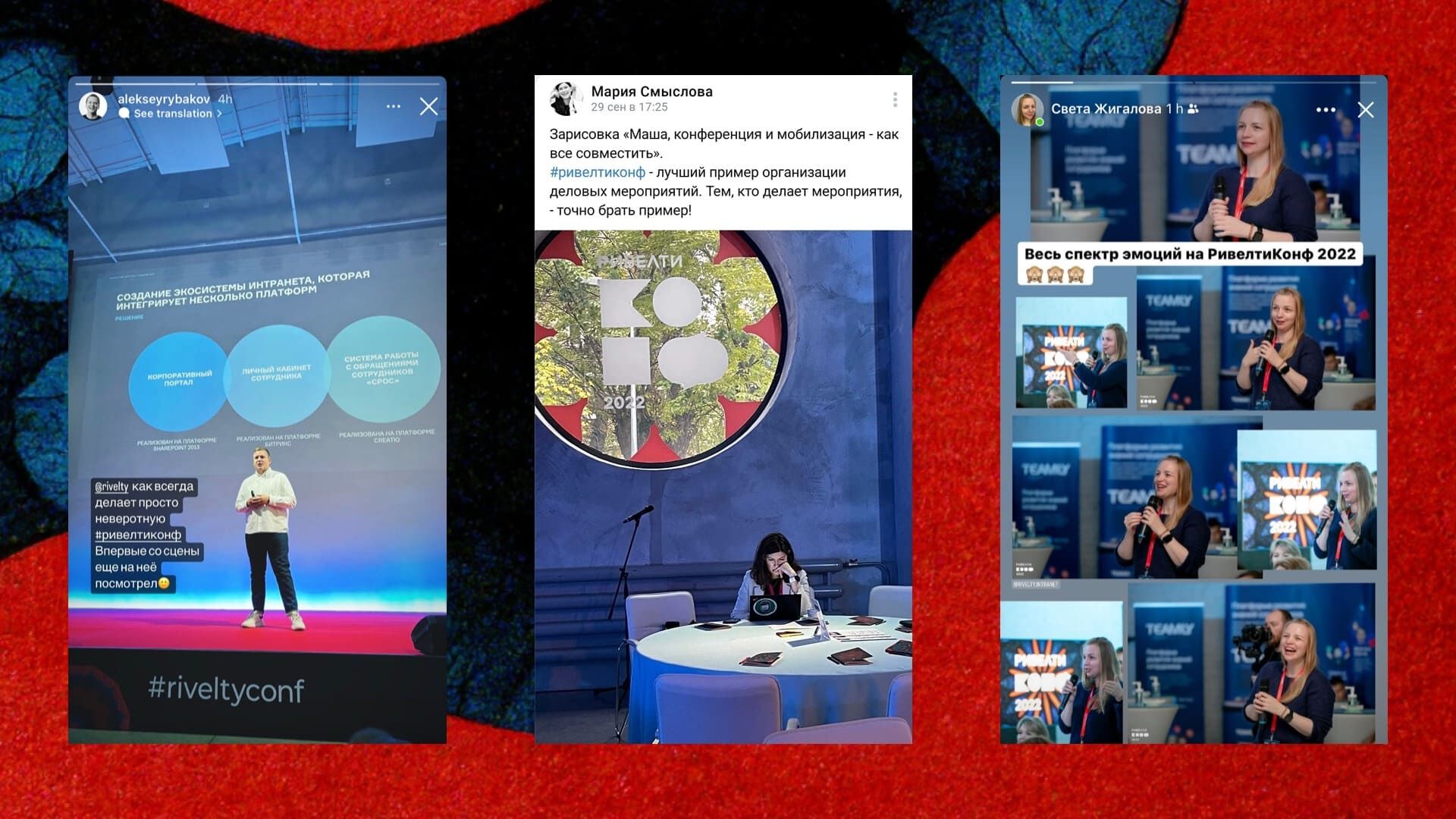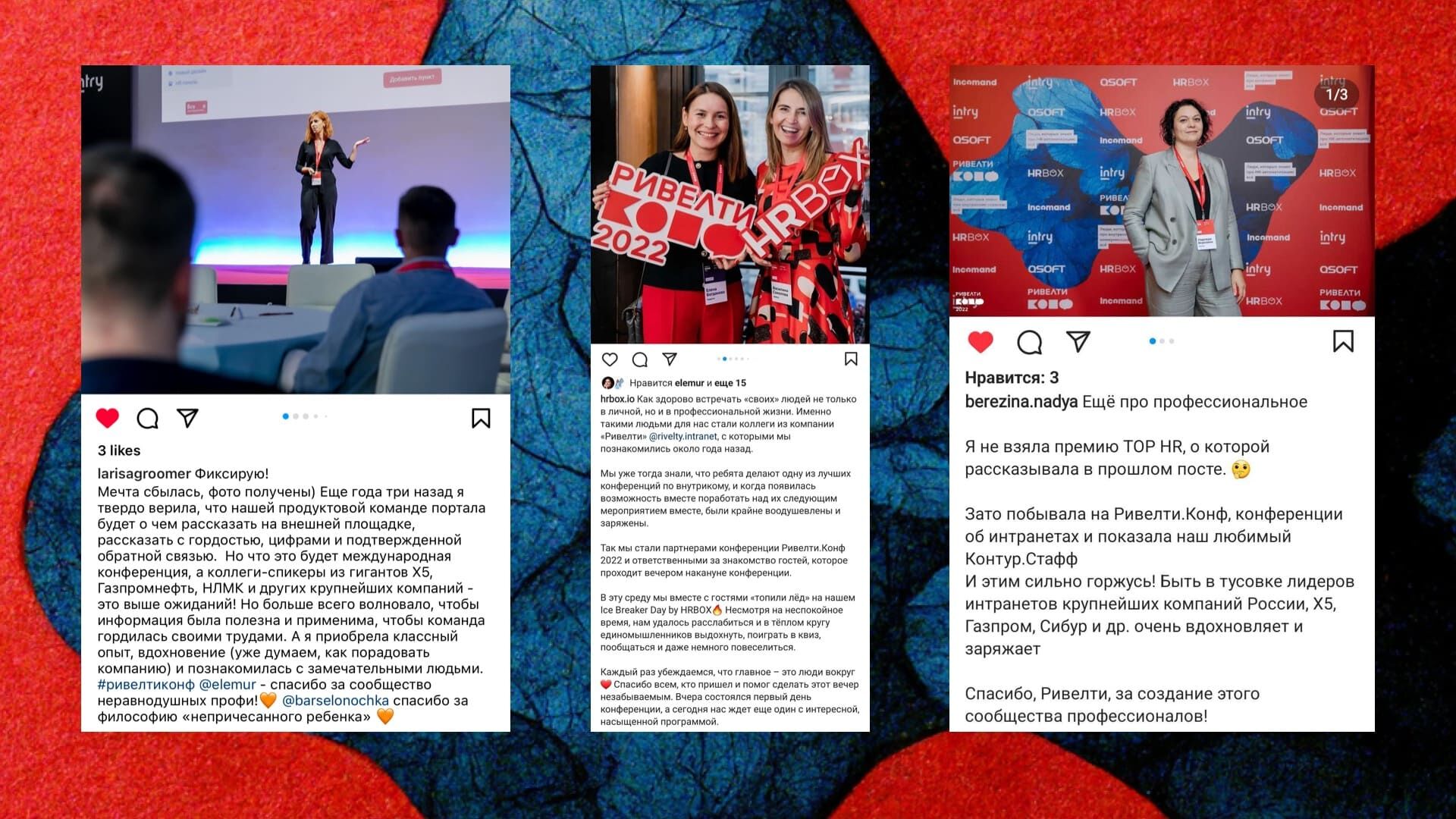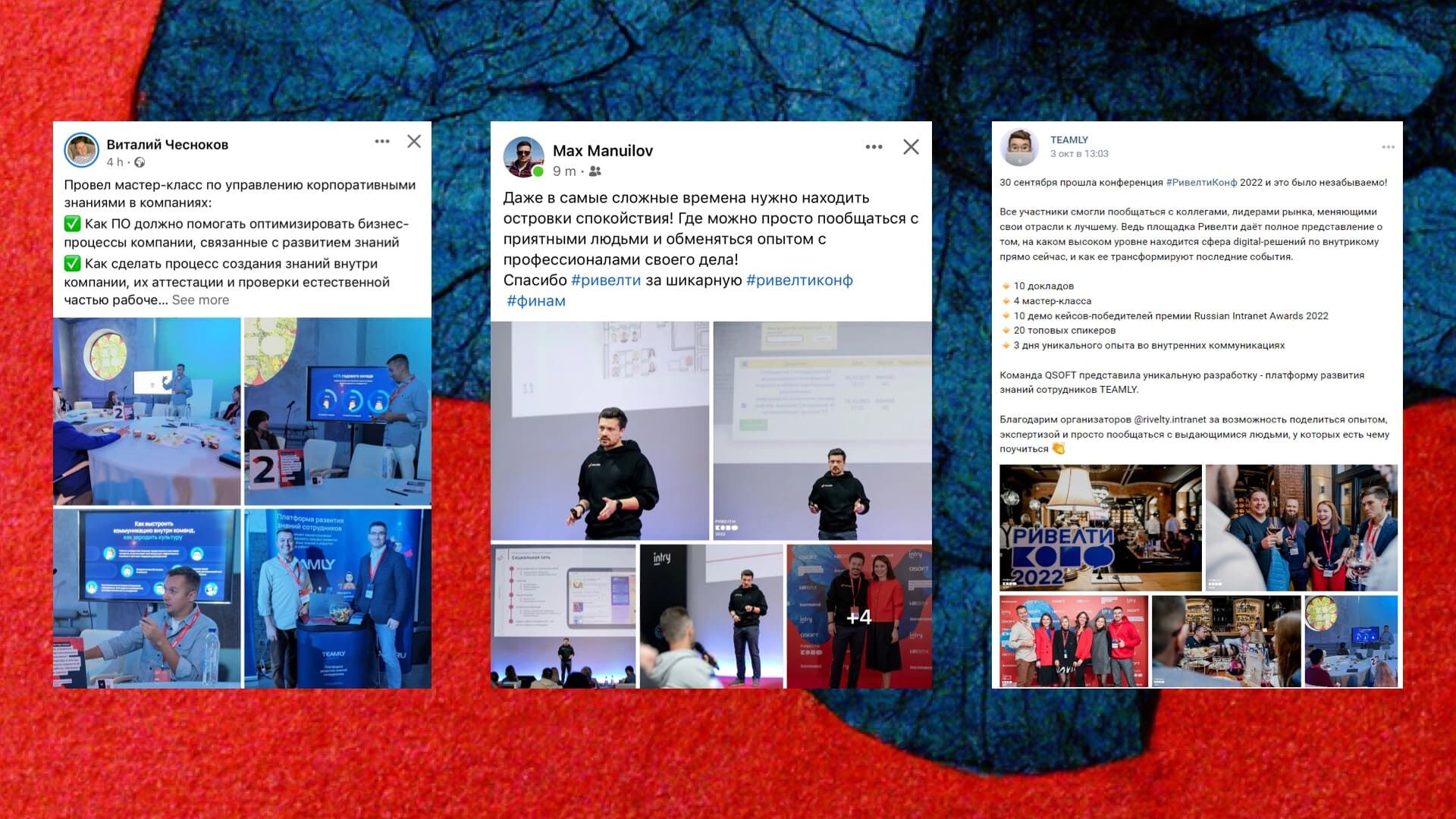 Short video of Rivelty.Conf 2022