The solution was a non-trivial approach — to create a 3D cartoon about the secret life of household electrical appliances that waste energy.
The main character of the cartoon is the meter itself — according to the plot, he, like the best friend of every device on earth, walks and has fun with the rest of the characters in the apartment, while simultaneously accurately recording the amount of energy expended.
We managed to talk about the complex topic of electricity metering in simple language. The light form of the cartoon, bright and funny characters, the plot with a share of irony and humor made it possible to create the impression that with the «Energomera» meters, life will become easier and more carefree.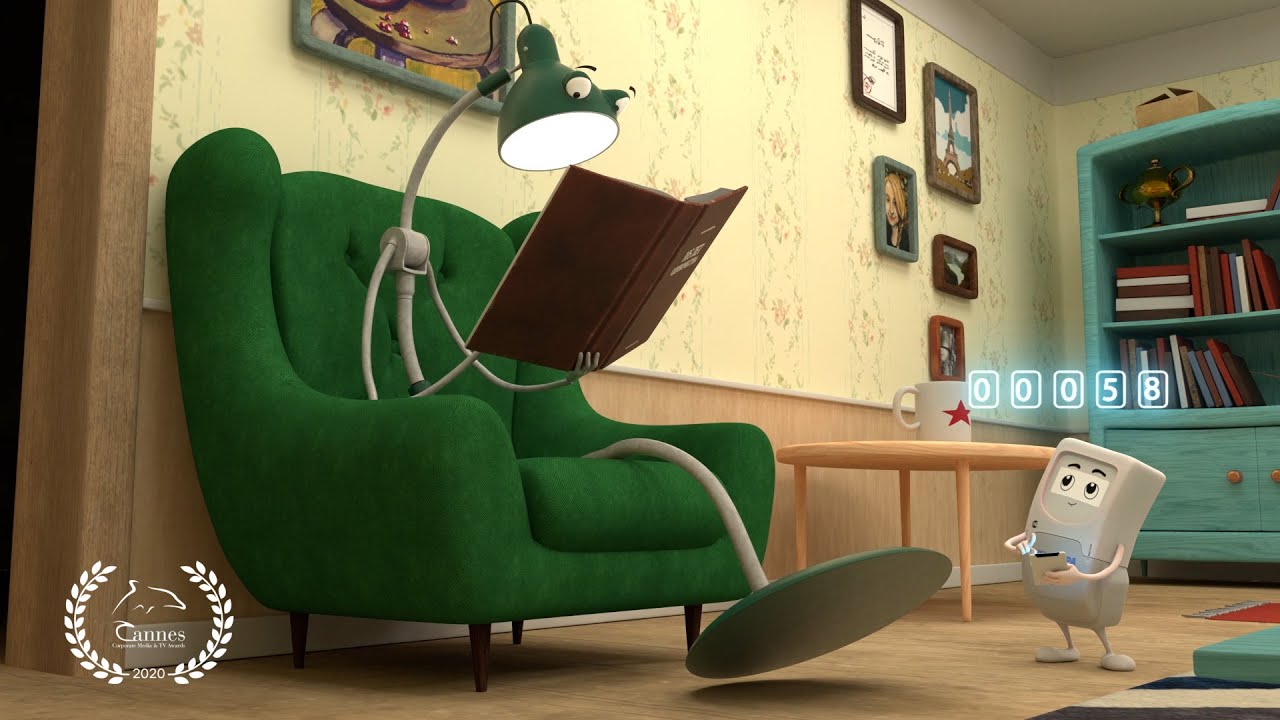 Animation technologies have been borrowed from leading animation studios. Specialists in character development, modeling, animation were involved in the project. And the dubbing actors on the dubbing had a lot of fun, imitating the sounds of devices, look in the backstage