Russian Intranet Awards — is the first expert contest in the intranet industry in Russia. The award ceremony was conducted as part of the "2020 RiveltyConf - communications with passion conference".
We decided to use geometric minimalist style as a basis of RIawards identity design. We also used it in the identity of RiveltyConf, which allowed us to maintain the general style of the design of the two events.
Simple geometric shapes and a noble dark, deep green color reflected the symbol of growth, competence, respect, created a solemn mood and atmosphere of a festive evening.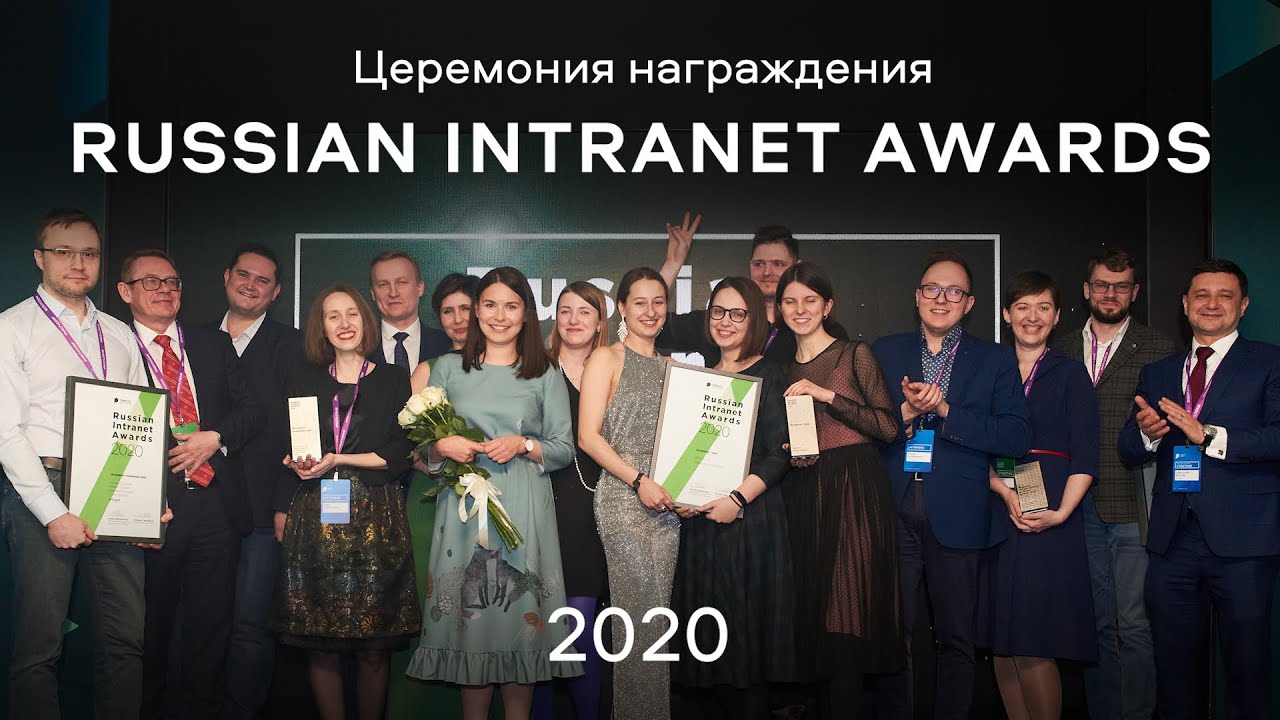 The main symbols of the award are the diploma and the prize that the winners of the nominations received.
The diploma is designed in the general style and color scheme of the event.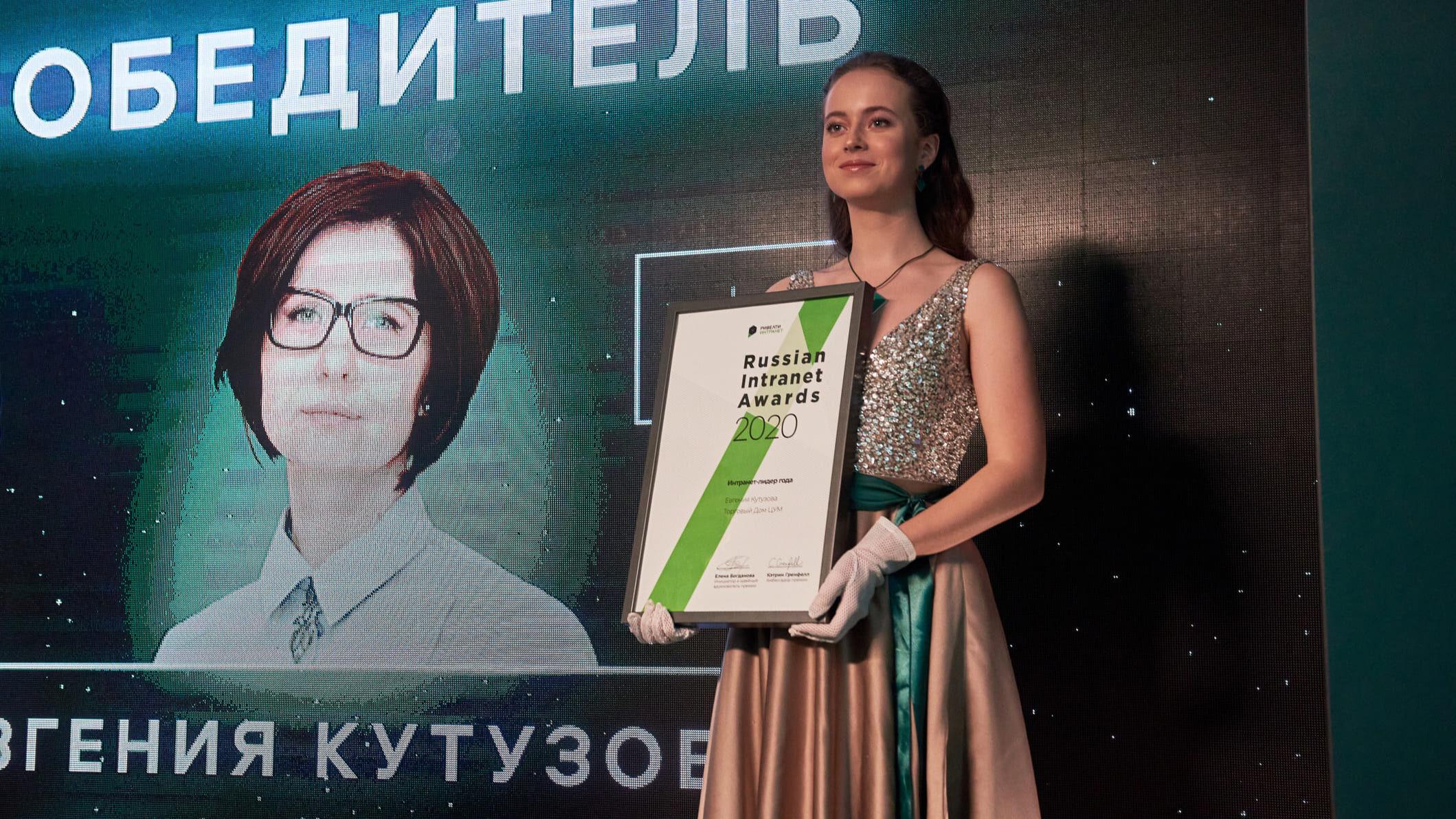 The prize is made in the form of a pyramid, which symbolizes the peak that the winner conquered. The pyramid combines two materials - metal as a symbol of technology and wood as a symbol of the warmth of human relations

The main element of the prize is a mirror surface, it reflects the winner, his projects, professionalism, and passion. The prize is a reflection of the winner's deeds.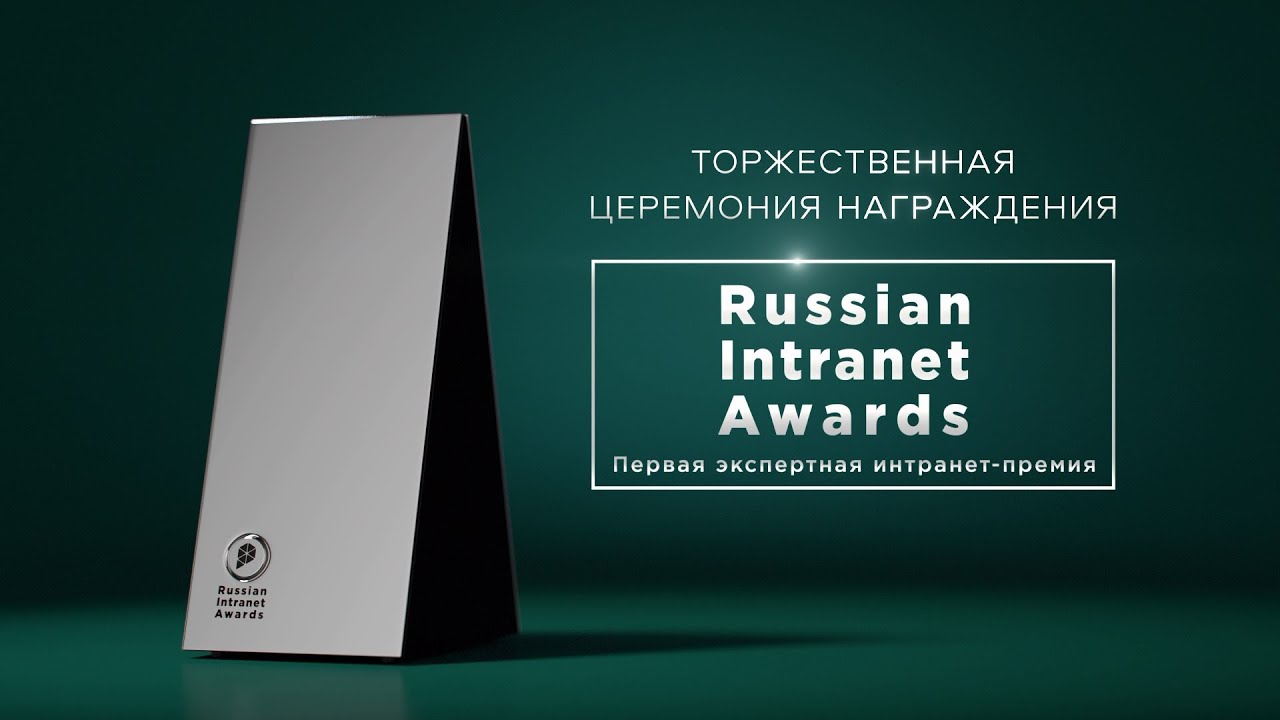 We made key visuals that were used to promote the event on social networks.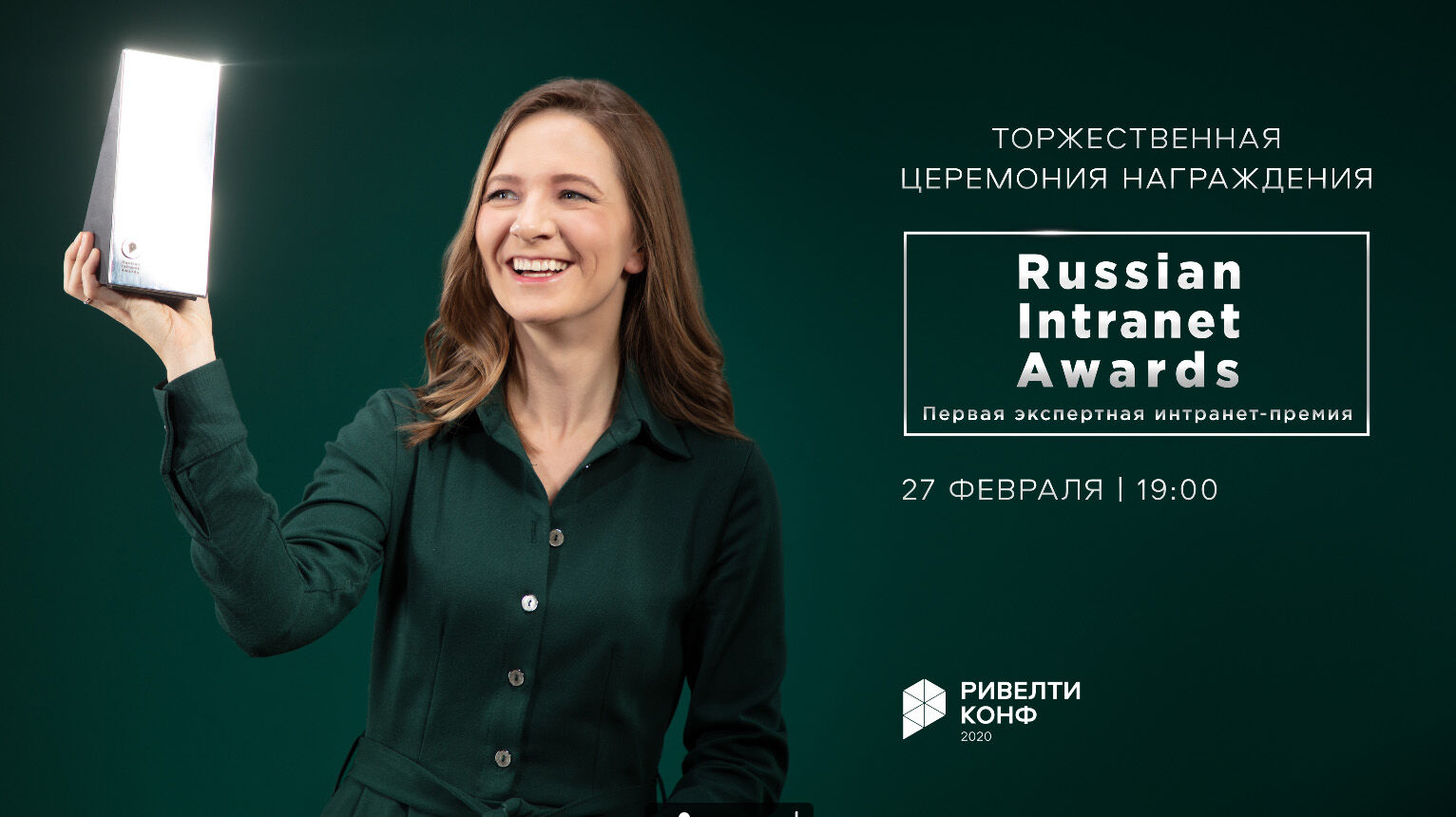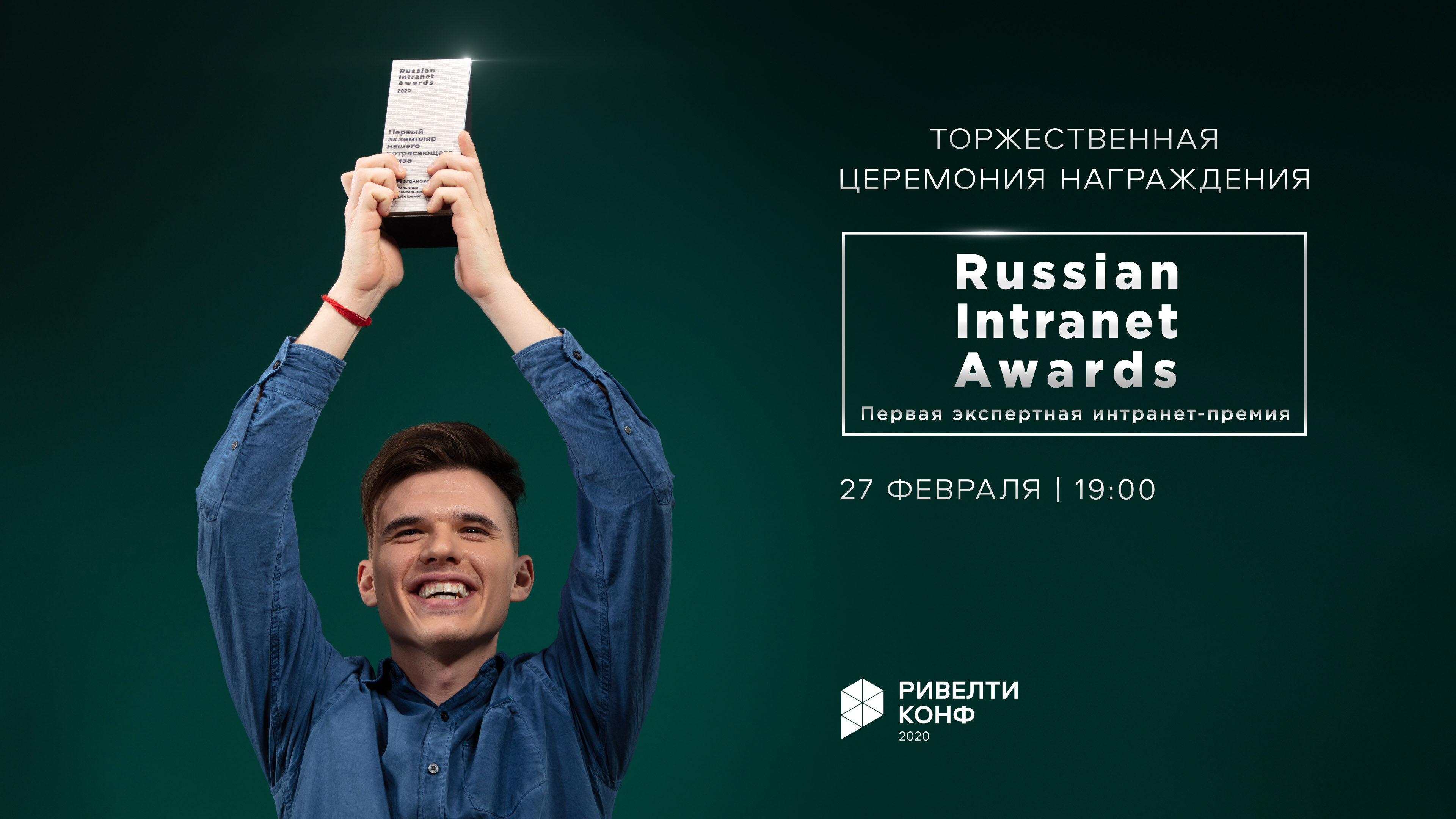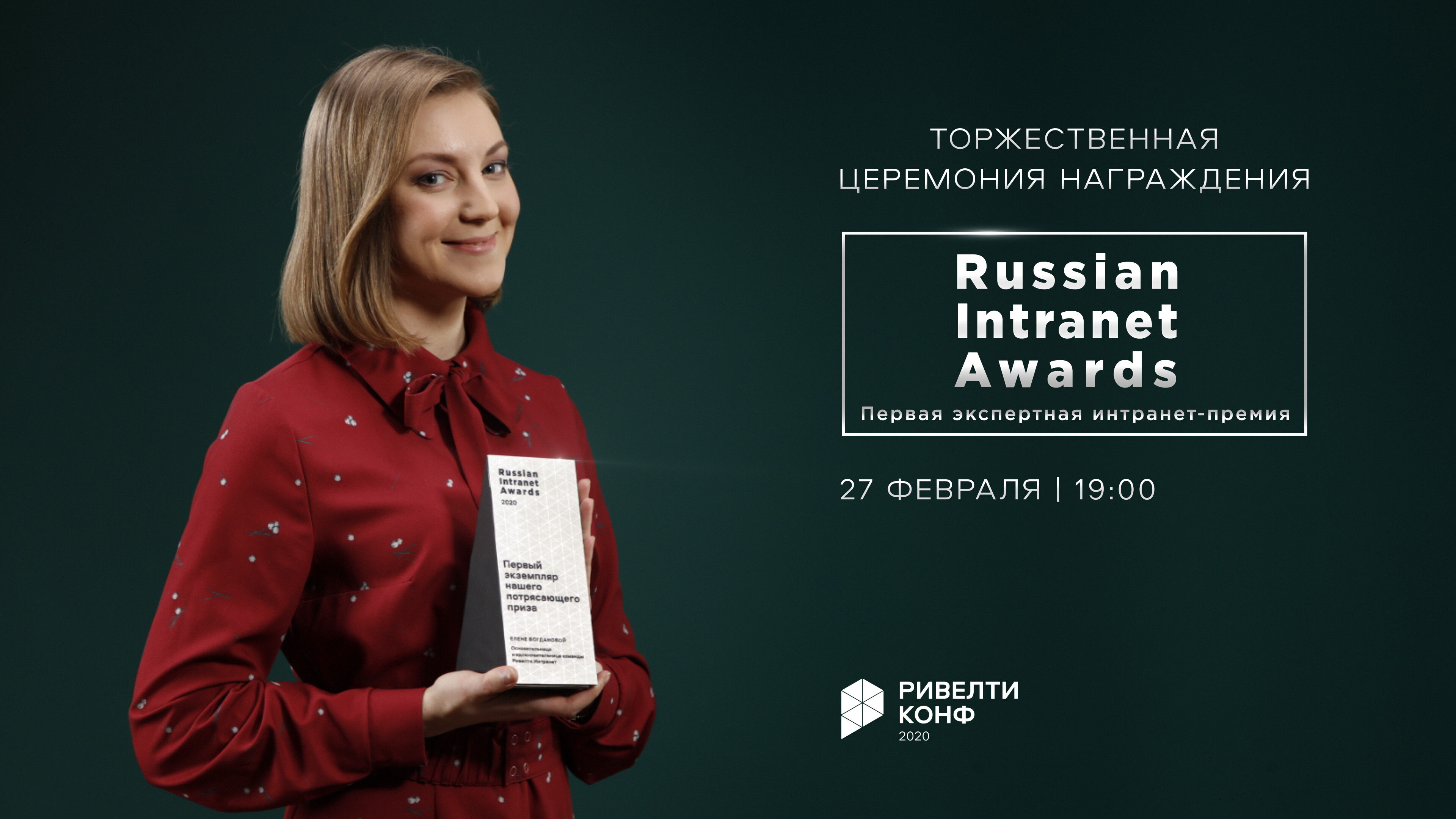 For each nomination, we prepared a video with shortlisted participants.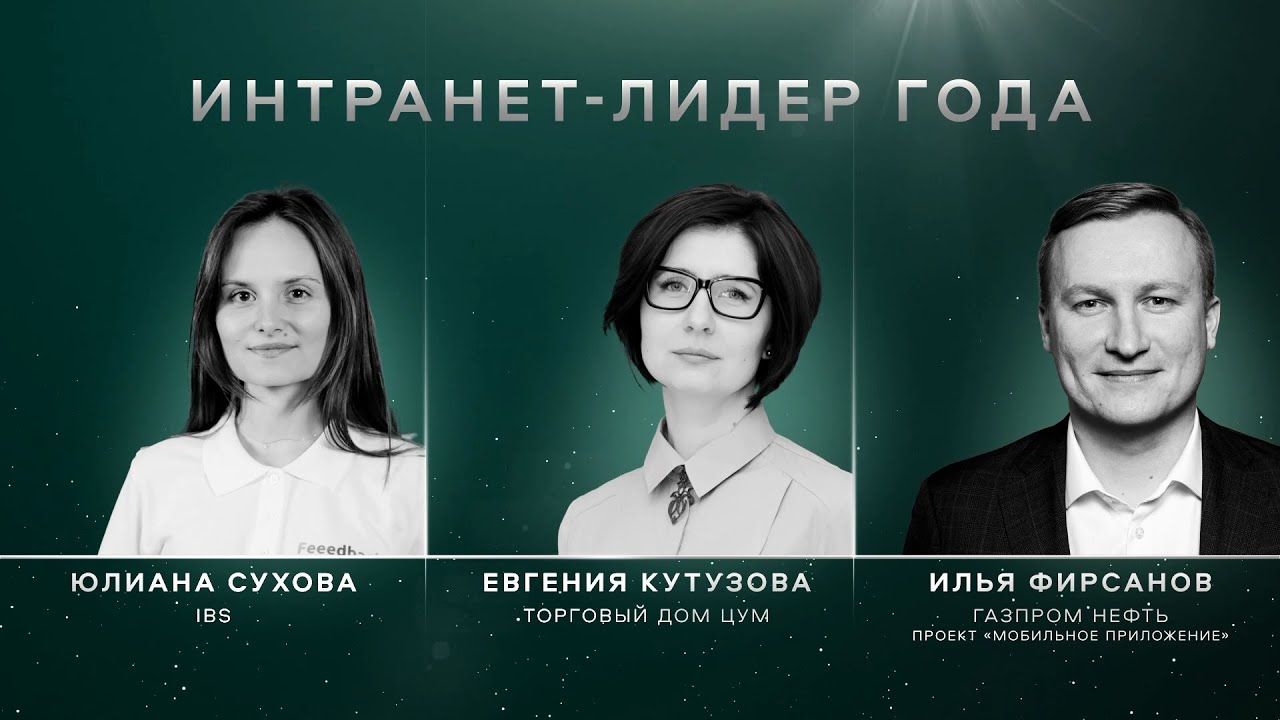 Who received the coveted prizes and diplomas - in the Results of Russian Intranet Awards 2020